UKCA Q&A: Joel Berwitz, CDW
We speak to CDW's head of cloud services about the cloud trends and why it's sponsoring the UK Cloud Awards this year...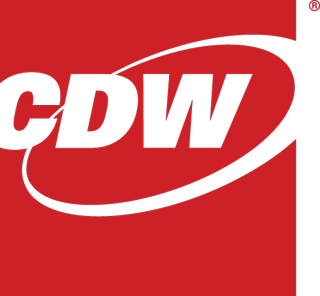 What does cloud mean to you and what benefits do you think it brings to businesses?
That's a big question! If I was to boil it down, I think that businesses that embrace the possibilities around cloud will accelerate their success in the future. To me, it's the ability to shift the focus and energy away from maintaining IT to ensuring that whatever organisation you are, your customers - both internal and external, are served better.
Do you think the UK cloud industry has an advantage over other geographies? Are we excelling?
CDW being a global organisation gives me the advantage of experiencing cloud culture across the world. Individual cases aside, it feels like we've broken the back of the commercial versus technical/business led drivers for cloud adoption in the UK. It's becoming a standard here, as it is in the US. Others are now starting to follow.
What else do you think needs to be done to champion innovation in the UK cloud industry?
I think we're doing a great job. I'd like to see more IT leaders coming together regularly to help drive organisations large and small into cloud adoption, sharing the war stories and helping to overcome the perceived risks and challenges. Most of the time, with some experienced assistance, it's not as hard as people think.
Can you provide a bit more detail for those not familiar with your company?
CDW UK is a solutions and services led organisation. We're a leader in Cloud Services with continued investments in resources to support our customers. We help to enhance their use of cloud platforms and applications to drive innovation.
Why have you decided to get involved with the UK Cloud Awards 2019?
We're really proud to be sponsoring the UK Cloud Awards this year. CDW UK is a big advocate for the cloud industry in the UK and we're keen to collaborate with our peers in the industry to best help customers with their adoption. We're also keen to tell the world about our capabilities.
What key trends/challenges are you seeing with your customers around cloud?
It's inevitable that businesses will adopt cloud services, whether that's today or in the future. Today, we're seeing customers that jump into transformation very quickly and others that spend far too long deliberating. Both of these are challenging and can result in botched environments or pure inertia.
How is your company helping customers address these challenges?
We're helping our customers to reduce their risk, learning from our experiences to help their cloud adoption. Design, planning and migrations are different for each organisation and CDW assists to ensure that we help our customers drive the most value from their investments in these new platforms.
How do you think the cloud landscape has evolved in the past five years?
It's a case of when not if these days. In order to keep up with competitors in their industry, organisations need to make that shift, however challenging it might be. Five years ago there may still have been a question mark, not today.
What do you think has driven this shift?
The public cloud platforms of Microsoft, Amazon, Google and Alibaba in the UK have shifted the speed of adoption. Certainly, most organisations have a Microsoft relationship, and when Microsoft decided to go all in on the cloud, the tide turned.
What other trends and patterns do you see around cloud computing and related technologies?
Customers are now starting to move beyond the infrastructure layer, to more DevOps related projects including application modernisation, data analytics and AI. Some are more advanced than others, lots are still trying to work out how to take advantage of and monetise these types of technologies.
What role do you see cloud playing in business life a year or five years from now?
As cloud becomes ubiquitous, I'm not sure the phase will exist in the same way in five years' time. As change becomes faster and faster, making the most of the scalability of cloud platforms will mean better use of data. Technology teams will become more and more important in a business and will be the department to drive innovation, growth and most importantly, profits.
How can we prepare for such change(s)?
A lot of that comes down to skills and culture. Companies can have all the best intentions but ultimately the delivery of this new role in business comes down to the expertise of the people involved. Organisations need to be able to either re-train their existing teams or make sure that they are looking at new ways to recruit talent – a mix of experience and raw youth, to ensure that end users and customers are delivered with the services they expect. In the future, these will be the differentiators.
Looking further along the line, how do you see cloud shaping the way we live and work in the future?
Technology will continue to evolve at a faster and faster rate. I have two young children and I'm certain that by the time they are introduced to the working world it will be very different from today. Cloud is enabling organisations to deliver against projects that were unthinkable only a decade ago; I wish I could see into the future to predict what that may look like in 20 years time.
Stay up to date with the latest news and analysis from the world of cloud computing with our twice-weekly newsletter
ITPro is a global business technology website providing the latest news, analysis, and business insight for IT decision-makers. Whether it's cyber security, cloud computing, IT infrastructure, or business strategy, we aim to equip leaders with the data they need to make informed IT investments.
For regular updates delivered to your inbox and social feeds, be sure to sign up to our daily newsletter and follow on us LinkedIn and Twitter.