NetSuite CEO talks up its Commerce-as-a-service offering
NetSuite has lots of happy customers but it hasn't yet become a mega vendor - could that change?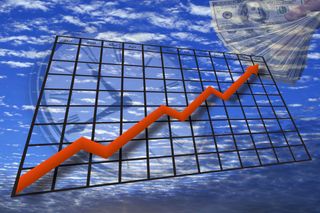 Zach Nelson NetSuite CEO was in town this week on the latest leg of the company's annual cloud tour.
On this occasion, the company was talking about SuiteCommerce, or as Nelson likes to call it 'Commerce-as-a-Service.' You'd be forgiven for thinking that this sounds like rebranded eCommerce but there is more to the story.
Nelson positions SuiteCommerce as a platform play, saying the company has exposed all of its eCommerce services to achieve two things. First, it positions SuiteCommerce is a 'headless' system, meaning that developers can build UIs for any device: "We can't predict what kinds of device will attach to a commerce system in the future but we do believe we will see much more by way of machine-to-machine transactions. Fill my fridge with beer is the holy grail here," said Nelson.
Leaving the UI to others means that NetSuite customers can achieve a pixel-perfect representation of their brands on any device of their choosing.
In a side note on the topic, Nelson said coming to this part of the business product stack later rather than earlier was a benefit to the company. "If we had developed this earlier, we would likely not have made it as open."
Second achievement: the commerce system is exposed to the internal workings of the NetSuite system. Nelson claims that SuiteCommerce customers can provide their customers with the kind of experience that you'd expect from an Apple Appstore or Amazon. Furthermore, he says, it does this while maintaining control over how the application interacts with other parts of the system so that customers can build a flexible system that meets their commerce requirements. Is this a wild claim?
Apparently not. Richard Contreras, managing director Harvey Maria, a UK based specialist flooring company said the ability to mine data gathered about customers buying patterns by the NetSuite system has contributed significantly to the company's growth in the last year. "We know which campaigns to put out for things like follow on products, can test market and then mass market with confidence," said Contreras.
Augmenting the company claims, NetSuite released results of a survey of high street retailers into mobile commerce which revealed:
Retailers, on average, expect to see 10 percent revenue growth, but m-commerce is expected to grow at a rate of 23 percent - from £45bn this year to £56bn in 2012
Two thirds (67 percent) of the high street already has a mobile app, rising to 80 percent when you include those that plan to deploy in next 12 months
The top platforms for mobile apps are iOS (48 percent), Android (45 percent), Windows Phone (30 percent) and Blackberry (23 percent)
Biggest challenges to deploying mobile commerce are integration into other eCommerce systems (38 percent), lack of budget to develop a site or app (37 percent) and a lack of understanding on how to deliver a good m-commerce experience (15 percent)
Alongside those findings, NetSuite also claims that only three percent of retailers are convinced they are keeping up with the pace of change in multi-channel. "There are so many channels I'm not even sure it is right to call it multi-channel any longer," said Nelson.
In a later conversation with Nelson I said that despite the company's success over the years, there is always this nagging question about why NetSuite is not yet in the league of mega vendors. He argued that what NetSuite is offering at the core represents the IT equivalent of a heart transplant and that despite the fact companies know they will need to refresh for the cloud, they are still relatively slow to adopt. "This is especially so in the middle market we serve but then I think that with the way commerce is changing so rapidly, SuiteCommerce could be a bigger opportunity for us than the core ERP we've been offering for years."
Without speculating too much, I can see how that hope could turn into reality. As Nelson says, the mid-market has not been so well served in the past and that in any event, cobbling together a commerce system is often a case of assembling a 'bag of bits and pieces' that almost never integrate well with order management and accounting functions. Providing a near out-of-the-box solution is a big step in the right direction.
It was interesting to note that while NetSuite would prefer to bundle the product into its bigger OneWorld offering, SuiteCommerce can stand alone should the customer demand. That may well provide potential customers with an easier way into an overall systems refresh where their needs for a commerce system are more pressing than a rip and replace of the back end financials and CRM.
My one concern remains over the UI aspect. I get why having a headless system provides choice and flexibility but customers still need that UI to make the system viable.
To make that happen, NetSuite has partnered with a range of design vendors that will help customers maintain their brand presence. In the long run, however, I believe NetSuite will find itself compelled to package basic UI functionality for the more popular devices like iOS and Android. I also believe that NetSuite needs to do a better job of providing an attractive platform for developers.
While exposing APIs for commerce is a very good thing, NetSuite customisations rely almost exclusively on scripting using its variant of Javascript called SuiteScript. These customisations are insulated from the core ERP layer so that they do not require maintenance when NetSuite is upgraded. The problem with this approach is that direct customisations tend to be relatively limited. While NetSuite will claim that its approach provides a great deal of flexibility, it does so within the constraints of the APIs it exposes.
In an ideal world, developers would have access to everything but that's not going to happen because you then end up with a rat's nest of code that has to be maintained. If NetSuite can find a way to move SuiteScript forward to becoming a fully fledged platform of the kind that Salesforce.com offers with Force.com then I suspect the company could become more attractive as a mid to upper market cloud business solutions play. This is a topic I will be picking up with the company in the coming weeks and months.
In the meantime, there is much to recommend with SuiteCommerce. Customers we saw seemed more than happy and are achieving demonstrable results. In a cash-strapped economy and despite my gripes, that's all that counts.
Stay up to date with the latest news and analysis from the world of cloud computing with our twice-weekly newsletter
After spending more than 20 years at the IT coal face across a variety of industries, often in finance-related roles, Dennis Howlett is using that accumulated experience to hold vendors to account for what they deliver to customers. He believes the cloud computing model provides the potential to offer transformational business benefits that have yet to be fully understood or articulated. In early 2011, Howlett celebrated 40 years in and around IT. It was a very small party.
Thank you for signing up to Cloud Pro. You will receive a verification email shortly.
There was a problem. Please refresh the page and try again.