Infor's hybrid cloud - a strategy with promise
Infor is a company that is setting a pace when it comes to hybrid cloud - what does the future hold?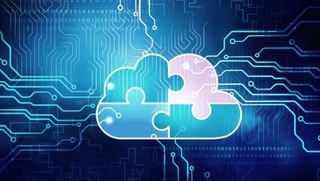 Last week Infor held its first full blown global customer event in four years. Despite the interregnum, it is a good time to be an Infor customer, even better if you are an Infor executive under the leadership of its CEO,Charles Phillips.
Phillips has learned a lot from his time at Oracle where he set in train a $25 billion industry rollup. His vision was always to gather in companies that had solutions Oracle needed and then extend those applications. He didn't get that chance. Oracle has ploughed a different furrow, choosing to milk the maintenance base from legacy applications while separately developing Fusion.
Infor is giving Phillips the opportunity to do what he really wanted to at Oracle. This time, predecessors at Infor have done the basic rolling up, acquiring old names familiar to those with grey hair like me: Geac, Smartstream, Sun Systems, Baan and Lawson to name but a few of the 75 vendors now in Infor's portfolio. Going forward, Infor is developing across two broad fronts: mobile and cloud.
In my view, both are inextricably linked. The future of device access is unquestionably mobile. Evidence for that comes in many forms, not least the number of native mobile applications that I see on a daily basis.
Mobile is at the heart of everything: from my email to note taking with Evernote, hotel booking via Booking.com, flight booking and management with BA, EasyJet and others and on to expense handling with Expensify. They all rely on a great mobile experience. Many of those services will be cloud activated, managed and hosted.
Among Infor customers I caught up with Allan Davies, Asia Pacific CIO Dematic, a logistics company that is grappling with the BYOD phenomenon and the nuanced needs of his user community.
Davies says that BYOD is a top-down phenomenon in his company with executives demanding iPad applications, while the younger general managers want information about prospects and customers that resides in the heads of the older generation. He will have a full plate, developing applications that meet all those needs. The one size fits all user experience that characterises enterprise applications won't apply in the cloud enabled mobile world.
Elsewhere, I quizzed Julie Klein, CEO CH Briggs, a large US-based construction industry materials handling company. They are the first customer to go live with Inforce Everywhere, a joint collaboration between Infor and Salesforce Force.com.
Inforce is a melding between good ol' ERP and Salesforce.com CRM, an area where Infor doesn't have a lot of capability and where it no longer makes sense to develop as an independent company. Salesforce has skin in the game, having invested in Infor. Klein said that despite her being the company's third generation CEO, they are still aggressively looking for innovation. "Our business is so competitive that we need all the innovation we can get. Inforce is giving our field reps a much better view of the customer."
In the product demonstrations, I was impressed with the way Infor has successfully married old and new on the iPad format.
But sex and sizzle aside, the company has many hurdles to overcome. The downside of acquisition is that the acquirer has to do the integrations between applications for themselves. Infor's approach is a relatively light XML document approach that was initially touted as SOA some years ago. That didn't get much attention. At that time, industry watchers had been pretty well SOA'ed out.
Today, it is described as the ION platform, through which 15 of its major applications can communicate and so set the stage for other integrations of the kind that Inforce brings to the party. But questions remain.
Today, Inforce Everywhere is a light integration with little process capability. Going forward, the company will add workflows but I was left wondering whether the team fully appreciate some of the challenges ahead.
One of the problems in putting out light weight applications is that pesky users start asking for more 'stuff' that inevitably means more integrations, reporting and the like. Force.com has some basic restrictions on reporting that make the inclusion of reported accounting information extremely difficult when you move beyond the basics. If Infor is able to overcome this, perhaps by shelling out to existing Infor screens inside Inforce then all may be well. If they go that route then they will need to watch out for consistent look and feel.
Another challenge comes in what they do about Chatter in multi-instance situations. Today, Infor can expect to provide single instance offerings either into existing joint Salesforce.com customers or net new. Going forward, and given Phillips desire to see the company move upmarket, Infor will come across the challenge of managing multi-instance Salesforce.com cases. This occurs in larger companies where line of business managers have independently acquired Salesforce.com. This is not the same as multiple organisations which Infor already handles.
Another challenge comes in the way Infor compensates its sales people. Subscription-based models don't sit well with sales people used to signing up large value deals. Therefore, the company is putting its cloud salespeople on a (near) equal footing with the on-premise bag carriers. That will impact short term profitability but will pay out in the long run as subscription terms lengthen.
Elsewhere, I was surprised to discover that Infor already has 1,200 customers and 2.4 million users on various multi-tenant cloud versions of its software, along with situational applications like hospitality, expense and travel management. In a year's time, I expect to see many more customers taking advantage of these and the slew of other offerings Infor will need to develop.
Above everything, Infor is the first vendor I know that is actively validating the hybrid applications approach without worrying about the angst of cannibalising its own offerings.
This is in part because Infor does not have to concern itself with Wall Street reporting. Instead, it can hide behind its private equity status and do whatever is best for the long term future of the company.
There's one point worth noting here. During the executive Q&A, investor representatives from Infor's largest investor - Golden Gate - said two things of importance: they are investing for the long term but they see an IPO exit as the next logical step for the company. No timetable was put in place but that tells me something important about confidence in this segment of the market.
Infor is also the first company I have seen where the hybrid strategy both makes sense and which does not faze its customers. At least not to date. Again, that has to be good news.
All these points come together in a video I shot with analyst colleague Frank Scavo.
From the show notes:
0:40 – Infor needs to compete and is now promoting Syteline as its go to market offering along with point LOB solutions like expense and asset management
2:15 – They've put up some impressive numbers, an untold story
3:03 – Does the hybrid story make sense?
3:58 – The cloud strategy is real, the numbers make sense and they're looking at AWS
4:54 – To what extent is Infor at ease with the hybrid approach?
6:15 – What about Inforce Everywhere and the Salesforce.com connection? [link: Infor and Salesforce.com: More Than a Barney Relationship]
7:40 – Customer CH Briggs talks cloud
8:46 – We need to pay a lot more attention
9:40 – The sales compensation problem
10:18 – Let's revisit !!
Stay up to date with the latest news and analysis from the world of cloud computing with our twice-weekly newsletter
After spending more than 20 years at the IT coal face across a variety of industries, often in finance-related roles, Dennis Howlett is using that accumulated experience to hold vendors to account for what they deliver to customers. He believes the cloud computing model provides the potential to offer transformational business benefits that have yet to be fully understood or articulated. In early 2011, Howlett celebrated 40 years in and around IT. It was a very small party.
Thank you for signing up to Cloud Pro. You will receive a verification email shortly.
There was a problem. Please refresh the page and try again.