Made in China: the risks of buying cheaper tech
Is there any sound reason not to trust low cost Chinese hardware imports?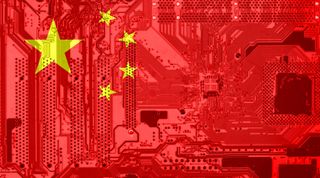 China is known as the world's factory, but would you buy direct from the factory floor? While global firms such as Apple and Samsung spend millions on branding and pride themselves on innovation and quality, upstart Chinese manufacturers are undercutting them on price, offering tempting bargains that often look similar to the big brands' gear.
"Previously, buying something from China would have been a total gamble," said Dr Jagjit Singh Srai, head of the Centre for International Manufacturing at the University of Cambridge. "But now you have websites where you have more confidence, with operators such as Alibaba having their own rating systems, which means buyers can see how satisfied previous customers have been.
"You end up having electronic confidence and you can start to make a decision from that, which is a new phenomenon," Srai explained.
The bottom line on buying from the Far East is the bottom line. In comparison to the prices paid in mainstream outlets for big-name manufacturers, the technology is temptingly cheap. At the time of writing, GearBest was offering a Xiaomi Notebook Air 13.3 visually, a MacBook Air clone running Windows 10 with 4GB of RAM, an Intel Core i5-7200U processor and a 256GB SSD drive for 578.
By contrast, a MacBook Air with similar headline specs was listed at 1,099 at Curry's, while an HP Envy with a similar spec costs 899 although it's hard to know how the quality of the components compares with the Chinese equivalent.
Are these cut-price exports worth the risk? After all, the vast majority of the big brand items roll out of Chinese factories in some cases, off the very same production line. Is there anything other than a fear of dealing with remote, foreign companies holding us back?
Quality concerns
Products from Chinese factories are often far cheaper than big-brand gear
It's impossible to make blanket claims about the quality of unbranded hardware coming out of China via sites such as GeekBuying, AliExpress, GearBest and Banggood. What is clear, however, is that at least some of the little-known companies on those sites are intending to build a reputation with machines that match the quality of better-known rivals.
"Remember that Lenovo was like those small brands a few years ago," said Professor Rajkumar Roy, director of manufacturing at Cranfield University. "What you see today as a small brand could be a big brand in five years' time that's how all of them started."
Meanwhile, other manufacturers are willing to cut corners, using components of dubious quality or provenance. Machines may look identical to a MacBook on the website, but only when you actually hold them in your hands do you discover the creaking plastic chassis, the last-generation components or the bleached-out screen.
Trading Standards and other bodies warn about buying Chinese imports particularly for chargers, insisting they lack important safety certification and could be dangerous. Yet, while it's easy to question the quality of products from cheaper brands, it's worth noting that the highest-profile crisis in recent years came from one of the biggest brands. "If you look at the things that hit the headlines batteries it was Samsung that had the worst issue recently, so it hits the big brands equally," said Srai.
PC and component manufacturing has become so commoditised that the same factories could be building systems for the largest brands one week and white-label startups the next. "Companies like Flextronics and Foxconn are the major manufacturers in the world with a huge market share," said Srai.
"Contract manufacturing is huge," he continued. "The products you buy the high-end brands and the low-end brands could come out of the same manufacturing stable, and the assembly of products has been so commoditised that the only differentials are the components and the brands.
"Some will have more dedicated contract management, so they are better able to control the quality but some white labels may have quality that's as good as named suppliers."
Will my kit work in the UK?
PCs from China should work anywhere (assuming that they're shipped with the right power supply), but the same can't be said for smartphones. Different countries and networks use different frequencies, which not all handsets accommodate, and phones must be approved by networks before you can be sure they will work.
If a phone doesn't support "Band 20", you won't get 4G on most networks
"Some phones won't work in Europe so it's important to know whether a handset has been certified by networks or not," explained Francisco Jeronimo, research director for European mobile devices with US-based analyst company IDC. "Even if the device is cheaper, what's the point if you're not sure it will work on the network?
"The white-label handsets don't have proper distributors. Xiaomi is having more success as it's a well-known brand where many have bought them via websites, and not through the channel, but otherwise people don't seem to make second purchases," said Jeronimo.
Not only could the hardware be incompatible, but the phones may also be designed for the Chinese market, making them hard to set up. There have been numerous complaints because certain Huawei and Xiaomi handsets don't come with Google Play installed, which is a major weakness. Although there are workarounds, these may require you to decipher Mandarin menus.
Another key consideration is whether a product is allowed in the UK. For example, mobile signal boosters are commonly available from Chinese websites, but they're currently illegal in the UK and could be seized by customs officials on their way to you.
Consumer rights
The biggest argument against buying from China is the lack of consumer protection and customer service that you would expect in the UK. The European Union (and, therefore, the UK) has strict laws laying out how companies should treat customers, providing warranty security, as well as a 14-day cooling off period.
Most of the main Chinese retailers provide a warranty, but without statutory rights in place they are under no obligation to provide a repair, refund or replacement. "If you are buying things online from outside the EU, you should be aware that dealing with a problem with a trader thousands of miles away is likely to be more difficult than in the UK, not least because of the language barriers," said a Which? Spokesperson.
"You do not have the protection of EU law. Goods could be unsafe and consumers will probably find it almost impossible to get any money back, as the purchase is not covered by the Consumer Rights Act."
Even where sites do provide warranties, many wouldn't pass muster in the UK, because they offer insufficient protection. GeekBuying, for instance, expects consumers to pay round-trip shipping costs for any items that fail after six months and customers only have two days to spot a fault after a product has been delivered. "For items that need to be refunded or replaced, there will be a restocking fee if it is over two days upon receipt of goods," explains the GeekBuying website. "Also if there is any scratch or damage to the item, we will charge the damage fee."
Even if consumer law offers little protection against dodgy dealers, there's still potential to recoup money if you use a credit card. "Use a credit card on purchases over 100 and a debit card for purchases under 100 for greater protection under Section 75 of the Consumer Credit Act 1974," Which? told us. "But it must be the person with credit agreement that makes the purchase, not an additional card holder."
PayPal can also arbitrate and possibly claw money back from the company if things go wrong, but using the payment service means you lose your Section 75 consumer credit protection.
Customs costs
Depending on what you're buying, you are likely to be liable for taxes and potentially import duty when buying items from outside the EU. Goods that cost more than 15 will incur VAT of 20%, which could put a dent in savings made buying abroad.
By buying from China you often avoid overheads like marketing
Anecdotally, we've heard that parcels that are not sent by express services are less likely to be stopped and levied, but buyers should budget for VAT.
Many tech products are not liable for import duty and, according to an HMRC spokesperson, "smartphones, tablets and PCs are subject to a zero rate of customs duty when imported into the EU, but VAT remains at standard rate in the UK".
People buying other tech products may, however, be stung for duty at 2.5% or more, and HMRC advises phoning its helpline (0300 200 3700) to check duty rates.
Your package will also be held by the courier until you pay both the tax and an often very high handling fee. Parcelforce, for example, charges a minimum of 11.25 for the privilege of collecting the VAT on HMRC's behalf before agreeing to deliver a parcel a service for which it's already been paid. Parcelforce justifies the extra charge by saying that it helps "cover the cost of additional handling, administration, collection of monies and provision of facilities for customs clearance of packages".
Only once you have paid both taxman and courier will the goods be released. On top of additional charges, there's also the possibility that tech items passing through customs could be similar enough to branded products be viewed as counterfeits by customs officials. That might even result in them being destroyed. Under EU law, officials said, "fakes for personal use are exempt if carried as luggage when entering the zone, but purchases bought online are not".
Delivery and postage
In the age of Amazon Prime, the idea of waiting weeks for something to arrive is antediluvian but Chinese retailers don't have a warehouse in Reading waiting to put goods in the back of a van. AliExpress, for example, says its free delivery option with China Post Air Mail will take 15-26 days, while GeekBuying takes 20-30 working days, after a three-day processing delay. GearBest says the average UK shipping time is 19.2 days, but admits that 6% of deliveries on its base rate option take between 31 and 45 days.
While some goods have free delivery if you're prepared to wait, there can be steep charges for other items or speedier shipping. A laptop from GeekBuying, for example, cost $45 for 15-25 business day shipping, while the three-to-five day service from HK-DHL cost $50. A similar parcel from GearBest was free for its 11-22 day service, while the 15-25 day fee was 9.53, but the company recommends buying insurance, which "guarantees your shipment" at 19.91.
If there is a problem with a delivery such as it being dead on arrival the process becomes glacial. Most Chinese stores won't offer a refund or ship a replacement device until the original has been received back in their warehouse, leaving the customer to pay the postage and hope to claim it back. The companies will only pay the returns postage for the cheapest tracked method, meaning the return could take weeks. On top of that, carriers often won't ship lithium batteries due to restrictions, making certain products nigh-on impossible to return.
Exchange rate racket
Then there's the problem of dealing in a foreign currency. Sites in China usually bill in US dollars, and although you can pay with sterling credit cards, they can incur charges either through a poor exchange rate or transaction fees.
"[AliExpress] lets you choose to pay in US dollars or pounds," explained a spokesperson for advicesite Money Saving Expert. "However, paying in pounds means AliExpress is doing the conversion, and rates are poorer than you can get on some cards.
"We analysed the price of ten products in dollars and pounds and found AliExpress adds an average 2% fee when you pay in pounds."
The best currency to pick depends on your card's charges. According to the site, most debit and credit card companies get a good exchange rate from Mastercard or Visa, "but then add around 3% in a 'non-sterling exchange fee', so 100 of US dollars costs you 103".
In the grand scheme of things, it makes little difference, but 3% on top of VAT and delivery narrows the gap between sites in China and those in the UK. Combined with the lack of consumer protection and question marks over the quality of some kit, the idea of bargains galore in China looks less convincing.
Image: Shutterstock
Get the ITPro. daily newsletter
Receive our latest news, industry updates, featured resources and more. Sign up today to receive our FREE report on AI cyber crime & security - newly updated for 2023.
Get the ITPro. daily newsletter
Receive our latest news, industry updates, featured resources and more. Sign up today to receive our FREE report on AI cyber crime & security - newly updated for 2023.
Thank you for signing up to ITPro.. You will receive a verification email shortly.
There was a problem. Please refresh the page and try again.