Advertisement Feature
Managing the data deluge
The growth of data in business offers great opportunities, but storage and management still present challenges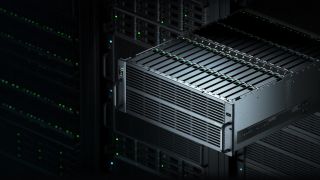 (Image credit: Synology)
Data. It's the lifeblood of modern businesses. By analysing the vast amounts of data that are now accessible to almost all organisations, it's possible to anticipate customer behaviour and demand, know when robots on an assembly line are likely to need maintenance, and analyse the potential efficacy of new pharmaceuticals.
As the saying goes, though, it's possible to have too much of a good thing – as many organisations are finding out. With the rising tide of data showing no signs of abating, many are at risk of being overwhelmed by it and there's no easy resolution; putting an end to data collection isn't feasible for a modern business and identifying what (if any) extant information can be removed is also an almost impossible task.
Data also presents a risk, as well as being a valuable resource. Malicious actors may want to steal it, it could end up compromised as part of a ransomware campaign, or an innocent mistake could lead to a self-inflicted data breach. Depending on the nature of the incident and how long it lasts, this could be a very costly affair.
Thankfully, there are modern solutions to these very modern problems, and for many the answer may lie in secure, on-premise scalable storage, delivered by a trusted partner.
Cloud capabilities, on-prem assurances
Cloud computing bears some responsibility for the proliferation of data, but it has also been put forward as a way of handling it. Initially, organisations turned to the public cloud – notably hyperscalers like AWS and Microsoft Azure – to store the data they were creating.
There's been a creeping realisation, however, that this is not the best use of public cloud resources and gets very expensive very quickly. Ultimately, the hybrid cloud model and a return to on-premise storage solutions for some workloads – particularly if latency or data sensitivity are an issue – is becoming a more appealing option.
Synology is a leader in storage hardware for businesses of all sizes. For over 20 years it has been producing NAS servers that can be found in data centres and branch sites across the world. It has developed several ranges that offer the scalability and performance of public cloud, without the cost and latency downsides. And, as a trusted partner and number one brand in Switzerland, it can work with customers to ensure the hardware they're investing in meets their needs exactly.
A century of data
The Imperial War Museums (IWM) consists of five sites – the Imperial War Museum, the Churchill War Rooms, and HMS Belfast in London, Duxford in Cambridgeshire, and Trafford in Greater Manchester. Founded in 1917 at the close of World War I, it houses collections covering all aspects of modern warfare from across the globe, including thousands of hours of video footage.
The IWM has been digitising the vast quantities of tape archival footage in its possession at ever increasing resolutions, as well as adding footage from current conflicts. Most recently, it has switched to 4K resolution with zero compression, which has led to massive data growth with around 15-20TB of footage being added each week and the total size of the collection nearing 2PB.
Finding the right kind of hardware to store all this data on was becoming an ever-increasing challenge for the IWM team. In trying to handle the influx, it had ended up with dozens of NAS appliances, which wasn't a long-term viable solution.
To solve these problems, the organisation turned to long-time partner Synology. First, two of the company's FS range of all-flash storage arrays were implemented – the FS2017 and FS6400 – for ultra-fast writes when footage is being uploaded. These arrays also mean there's plenty of room to store footage until it's moved, and backed up to a separate cold storage tape library.
It then replaced the multiple NASes it had with two Synology HD6500 Petabyte Scale Solution, with one acting as a backup for the other to mitigate the risk of any of the precious footage being archived being lost. Each 60-bay unit is capable of storing up to 960TB per chassis and were both recently supplemented by one RX6022sas each, adding up to a further 960TB per unit.
"Not many NAS devices support what we need," explains Rob Tyler, IT DAMS manager at IWM. "Having the option and flexibility to be able to contact Synology with feature requests, knowing that they will be read, researched with a strong chance they will be put into production is fantastic and reassuring."
Containing your data deluge
While most organisations aren't at the centre of an effort to preserve the history of global conflict, nevertheless we have our own data storage needs. It's important to think about what you want to do with your data, how you want to get it to work for you, and then seek out the best solutions for the job. With Synology, you can work together to discover how on-premise NAS appliances can help you tame the ever rising tide of data in your business.
Get the ITPro. daily newsletter
Receive our latest news, industry updates, featured resources and more. Sign up today to receive our FREE report on AI cyber crime & security - newly updated for 2023.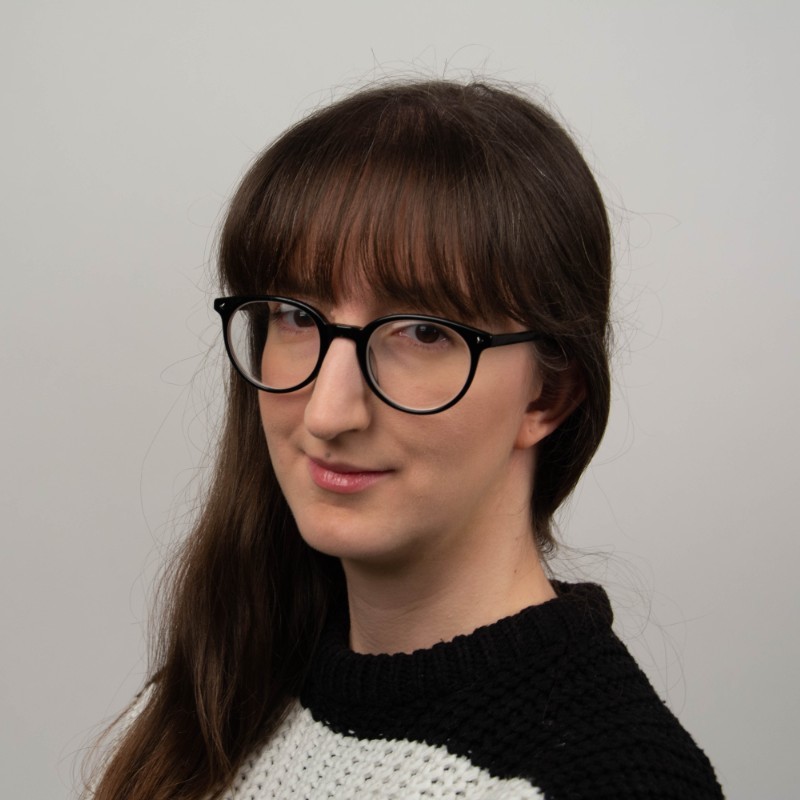 Jane McCallion is ITPro's deputy editor, specializing in cloud computing, cyber security, data centers and enterprise IT infrastructure. Before becoming Deputy Editor, she held the role of Features Editor, managing a pool of freelance and internal writers, while continuing to specialise in enterprise IT infrastructure, and business strategy.
Jane holds an MA in journalism from Goldsmiths, University of London, and a BA in Applied Languages from the University of Portsmouth. She is fluent in French and Spanish, and has written features in both languages.
Prior to joining ITPro, Jane was a freelance business journalist writing as both Jane McCallion and Jane Bordenave for titles such as European CEO, World Finance, and Business Excellence Magazine.
Get the ITPro. daily newsletter
Receive our latest news, industry updates, featured resources and more. Sign up today to receive our FREE report on AI cyber crime & security - newly updated for 2023.
Thank you for signing up to ITPro.. You will receive a verification email shortly.
There was a problem. Please refresh the page and try again.