Best tech podcasts 2020
Steve Clark picks some brilliant technology podcasts you should subscribe to in 2020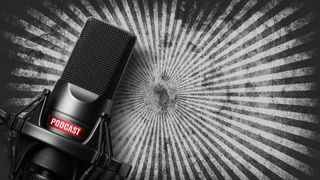 Podcasts are more popular than ever, but where should you turn to for the best technology news, views, insights and chat?
While we have our very own IT Pro Podcast that delivers the latest news and in-depth analysis, we've rounded up some more of 2020's best technology podcasts that pull together everything from insightful analysis and security breach breakdowns to general tips and chit-chat about the latest goings-on in the world of IT.
There's really something for anyone involved in the tech industry, so why not have a listen?
How to listen to podcasts
To get started, download a podcasting app. We rate the cross-platform Castbox (castbox.fm), but iTunes, Spotify and Google Podcasts are also great options. If you're strictly into BBC podcasts, it recently unveiled BBC Sounds for instant access. Next, start searching.
Most podcasts are available on every platform but switch to another app if you can't find your show. And don't forget to hit the download button when you're connected to Wi-Fi streaming podcasts chews through your mobile data.
Tech thoughts & tips
A shameless plug on behalf of our sister title. Hosted by the magazine's editor-in-chief Tim Danton and featuring Web User columnist Barry Collins, the PC Pro podcast is like an hour-long fireside chat, as tech experts demystify technology's latest trends and topics. With new episodes debuting fortnight, you're never short of opinions and views.
Clockwise's setup is simple: "Four people. Four tech topics. Thirty minutes". Affable hosts Mikah Sargent and Dan Moren take the lead, joined by a rotating panel to discuss everything from the state of social media to smart toilets. You can catch up with Clockwise every Wednesday.
If you're after some breezy chat, tech journalist Stacey Higginbotham's Internet of Things podcast is not for you. This weekly show is geared towards a tech-smart audience interested in consumer and business technology, platforms, privacy and politics. Expert guests also offer tips and advice in this hour-long podcast.
Internet culture
Reply All is investigative journalism for the internet, exploring online phenomena such as the 'Instagram for Doctors' app, Tinder weirdos or message-board mysteries. As one testimonial puts it, "it's a podcast that tells gorgeous, painfully human stories that happen to have bits of technology sprinkled in".
This is Only a Test (TIOAT) is the official podcast for Tested.com the tech, science and geek culture site run by TV's former Mythbuster Adam Savage. TIOAT is a rambling 90-minute show that, like its parent site, covers "anything that's awesome". You can also watch it on YouTube.
Deeper insights
Twenty Thousand Hertz studies the history of world-famous audio from jingles to sound effects and startup noises and why they're so effective. Produced by an award-winning sound-design studio (so they certainly know their onions), the podcasts range between 20 and 30 minutes, and feature in-depth interviews that cut through the noise.
For 10 years HowStuffWorks.com's TechStuff, hosted by Jonathan Strickland, has served up fascinating insights into technology old and new (one week it's AI, the next it's DARPA). Where topics span beyond the 40-minute run-time, they're chopped into multiple episodes. The show occasionally reruns TechStuff Classic podcasts, so newcomers don't miss out.
TED Talks is to podcasts what Stephen Fry is to Twitter it's the iconic 'brand' that everyone follows. With its vast range of topics and experts, enjoy eye-opening content that changes the way you see the world. If you're pushed for time, check out the bite-sized Ted Talks Daily.
Topical tech chat
The BBC has loads of science and technology podcasts, but start out with the World Service's Click. This weekly podcast (effectively a 40-minute radio show), covers global technology news. As with most Beeb content, podcasts are only available for 30 days before they're wiped.
The Verge team gather every Friday night to discuss the stories behind the week's news. It's chilled-out weekly news round-up; just a few friends gabbing about technology. Interspersed throughout the week are reviews and event coverage. Episodes range between 30-minutes up to a whopping 90-minutes.
Google's products and services dominate the internet. And the TWiG team Leo, Jeff, and the IoT podcast's Stacey Higginbotham are giving the tech firm the hard-eye. Don't expect fanboyism. This Week in Google is fair-minded, unafraid of calling out Google's missteps or praising their successes.
Techmeme's short, 15-minute podcasts, which are recorded every day, ensure you're up to date with the biggest news out of Silicon Valley, be it about Google's plans to get back into the office or Amazon's ambitions to be a leader in autonomous vehicles.
Each Saturday, the Two Techies Aaron and Jamie, make sense of events in the tech world. Given that it's two mates having a chat, it's a well-polished production. Each ep lasts "around an hour or less", and sometimes features well-known 'techie' guests most notably Apple guru Steve 'Woz' Wozniak.
Future technology
Wall Street Journal's Future of Everything
Using technology news as a launchpad (think quantum computing, cryptocurrencies and cyber-attacks), the WSJ's Future of Everything takes a 20-minute gander at where our digital future lies. For instance, if voting machines can be hacked, could we one day vote on our smartphones?
The Australian Broadcasting Company's Future Tense is a podcast for those right on the bleeding-edge of technology. Discover how the very latest tech is transforming our culture and our lives. Given its broadcasting background, Future Tense has that serious news vibe, focusing on interviews with leading experts and insiders.
Microsoft, like Google, also has its own podcast, which promises to bring you a series of conversations that "bring you right up to the cutting edge of Microsoft Research." Guests include some of Redmond's brightest brains, including Dr. Siddhartha Sen, a principal researcher at Microsoft's New York City Lab, and Dr. Peter Lee of Microsoft Healthcare.
Cyber security
Winner of the 'Best Security Podcast 2018', Smashing Security claims it's "not your typical cybersecurity podcast". It's a light-hearted round-table chat about hacking, cybercrime and online privacy that brings some much-needed levity to an otherwise serious subject.
Put together by information security outfit F-Secure, the Cyber Security Sauna has been running since November 2016 and is hosted by the company's self-proclaimed "cyber translator" Janne Kauhanen hosts. The podcast promises to "make sure you know all you need to about the hotter-than-ever infosec game."
A daily dose of IT news, reviews, features and insights, straight to your inbox!
A daily dose of IT news, reviews, features and insights, straight to your inbox!
Thank you for signing up to ITPro. You will receive a verification email shortly.
There was a problem. Please refresh the page and try again.