O'Neill backs up European data
Surf brand looks to deduplication for backup and disaster recovery for 57 terabytes of data across five European sites.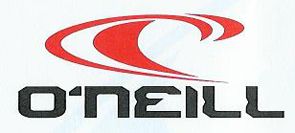 The Californian surf brand is using deduplication storage systems for disk backup and network-based disaster recovery to protect data across five sites throughout Europe.
The European arm of the Californian surf clothing brand O'Neill is streamlining its backup and restore processes with data deduplication technology.
O'Neill Europe is also using the technology throughout its storage systems at five European sites to reduce its reliance on tape and tape transportation services, lowering associated administrative overhead and extending its onsite backup data retention time to a full year.
Before implementing its deduplication systems, O'Neill's European locations were using multiple disparate tape-based backup systems. Longer and longer backup windows at its headquarters was becoming a concern and, as the O'Neill's new Dutch owners made plans for further expansion of the brand, its IT staff knew they needed to increase the speed and reliability of data restore procedures in support of more comprehensive disaster recovery strategy across all of its locations.
"We needed a system that could solve our current backup issues and grow with us," said Peter Maljaars, O'Neill's Europe global IT service and infrastructure manager. "It became clear to us that our tape systems were rapidly running out of gas. We wanted to re-invent our data protection systems and take a more global approach."
The Netherlands-based company is now protecting over 57 terabytes of data, which includes virtualised VMware data, using three terabytes of system disk capacity from provider Data Domain.
Maljaars said: "By achieving a compression rate of 18x, we can now store and back up more data with less hardware. We can also instantaneously verify that our data is available for quick restores."
He added that, although the company has plenty of room to scale its systems as the volumes of data grow, it is moving towards having a unified, fully automated data protection process across its continental offices.
And, he cited ease of implementation as a key strength of the new backup system, adding that the first Data Domain installation at its headquarters was up and running backups on installation day.
The company's next step will be to deploy cross replication between its sites and establish enterprise-wide, disaster recovery capabilities over its network. "As we deploy replication between headquarters and our remote sites, the Data Domain value proposition just increases," said Maljaars.
A daily dose of IT news, reviews, features and insights, straight to your inbox!
A 25-year veteran enterprise technology expert, Miya Knights applies her deep understanding of technology gained through her journalism career to both her role as a consultant and as director at Retail Technology Magazine, which she helped shape over the past 17 years. Miya was educated at Oxford University, earning a master's degree in English, and has enjoyed a hugely varied career in leading roles such as a global technology research director at Planet Retail and a senior research analyst at IDC.
She has also co-authored two books on business technology: 'Amazon: How the World's Most Relentless Retailer will Continue to Revolutionize Commerce' and 'Omnichannel Retail: How to Build Winning Stores in the Digital World', the latter of which was shortlisted for the 2020 Business Book of the Year Award in the Sales & Marketing category.
Her role as a journalist has seen her write for many of the leading technology publishers in the UK such as ITPro, TechWeekEurope, CIO UK, Computer Weekly, and also a number of national newspapers including The Times, Independent, and Financial Times.
A daily dose of IT news, reviews, features and insights, straight to your inbox!
Thank you for signing up to ITPro. You will receive a verification email shortly.
There was a problem. Please refresh the page and try again.