Yahoo outsources VoIP services
A new strategic partnership aims to deliver cheap voice calling capabilities for 97 million Yahoo instant messenger users.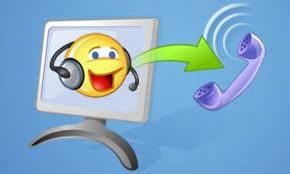 Embattled internet provider Yahoo late yesterday announced it was outsourcing its premium voice calling services.
The "phone in/phone out" service will enable consumers to make high-quality, low-cost PC-to-phone and phone-to-PC voice over internet protocol (VoIP) calls over the Jajah network to more than 200 countries where Yahoo's instant messenger (IM) service is available.
According to figures released by internet monitor comScore in February this year, Yahoo was the leading US IM application provider, with nearly 97 million users worldwide.
Jajah, an Austrian web application telephony service provider, will take over provision of the VoIP services, which include billing and customer support at the beginning of the third quarter of this year.
"The seamless integration of web and voice interaction is clearly important to our strategic partner Yahoo," said Trevor Healy, Jajah chief executive.
Sabrina Ellis, vice president of Yahoo Messenger added that the partnership will help it continue to provide reliable VoIP network and proven customer and carrier-friendly experiences when using its phone in/phone out services.
Yahoo Messenger users have been able to use the VoIP-based services to make and receive lower-cost voice calls on their PC to and from landline and mobile phones since 2006.
This is the latest tie-up for the internet company that has been subject of an increasingly hostile takeover bid from software maker, Microsoft in recent months and could be seen as part of the strengthening of strategic alliances that will help it to improve operating cost efficiencies and fend off the fend off Microsoft's unwanted acquisition advances.
Financial terms of the deal were not disclosed.
A daily dose of IT news, reviews, features and insights, straight to your inbox!
A daily dose of IT news, reviews, features and insights, straight to your inbox!
Thank you for signing up to ITPro. You will receive a verification email shortly.
There was a problem. Please refresh the page and try again.