Decline in IT spending worse than predicted
Forrester has had to change its predictions due to a particularly bad first half of 2009 - but believes that we could soon see the green shoots of recovery.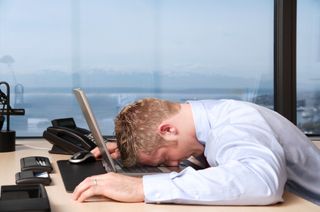 Global purchases for IT goods and services is predicted to decline by 10.6 per cent this year, substantially more than the three per cent projected at the beginning of the year.
This is according to new research from Forrester, which said that Q1 2009 tech market data ranged from "bad to ghastly".
It also said that computer and network equipment vendors had been especially badly hit as enterprises and telcos cut back on spending, with licensed software revenues and IT outsourcing also in a poor state.
However, there was light at the end of the tunnel, as Forrester analyst Andrew Bartels believed that the US tech market was more than halfway through the downturn, with the global IT market not far behind.
Strangely enough, he said that the horrendous first half results were good in the sense that the market would hit bottom sooner. This set a low base from where positive growth could start to occur in the fourth quarter of 2009 and in 2010.
Bartels claimed: "Vendors can start to look beyond the downturn and get prepared for a strong tech recovery on late 2009 and 2010."
A daily dose of IT news, reviews, features and insights, straight to your inbox!
A daily dose of IT news, reviews, features and insights, straight to your inbox!
Thank you for signing up to ITPro. You will receive a verification email shortly.
There was a problem. Please refresh the page and try again.