Hampshire gets £90 million fibre network
The new public sector network for Hampshire and the Isle of Wight will be built by NTL Telewest.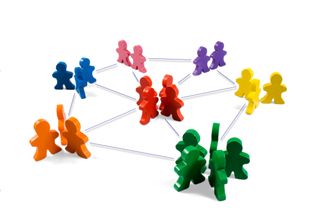 NTL Telewest Business has been awarded a 90 million contract to deliver a fibre optic network for public services across Hampshire and the Isle of Wight.
The project will connect 15,000 staff across more than 1,000 sites as part of the Hampshire and Isle of Wight's Partnership (HIOW), which unites local authorities, fire services and education establishments.
NTL Telewest part of Virgin Media will use its fibre optic next generation network and will also deploy a voice, video and text messaging service for unified communications, allowing staff to just have one phone number to route all their calls to their office, mobile or home office.
Mark Heraghty, managing director of ntl:Telewest Business, said: "This milestone project with the HIOW Partnership will not only make more efficient and cost-effective use of ICT, but citizens will also receive better quality public services."
The new network will build on the existing Hampshire Public Services Network (HPSN) and allow each partner organisation to choose the bandwidth they need as well as the correct ICT services to meet their specific requirements.
The first phase of the project will connect up the area's county council, district councils, borough councils, unitary authorities and fire service via a "Metropolitan Ethernet Virtual Private Network" (VPN).
Jos Creese, Hampshire County Council's head of IT, said: "The new contract will provide faster, cost-effective and secure networks to deliver more efficient services."
"Increased bandwidth to schools will improve education opportunities, faster connections to emergency and social services will mean quicker and more effective response to those in need and shared networks will keep costs down, delivering more for less."
A daily dose of IT news, reviews, features and insights, straight to your inbox!
A daily dose of IT news, reviews, features and insights, straight to your inbox!
Thank you for signing up to ITPro. You will receive a verification email shortly.
There was a problem. Please refresh the page and try again.