Novell reports healthy operating margins
Novell's quarterly results shows a consistent improvement in operating margins as well as a significant increase in revenues drawn from its Linux platform products.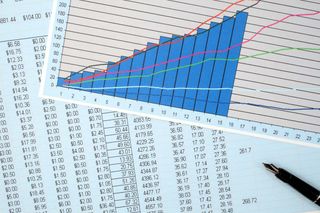 Novell announced its third quarter financial results today, revealing year-on-year growth in its operating margins, despite a decline in its net revenue from $245 million in quarter three of 2008 to $216 million this quarter.
The report showed that GAAP income from operations for the third fiscal quarter of 2009 was $21 million - up from $1 million in the same quarter last year.
Novell also posted $35 million in cash flow from operations, a $6 million improvement on the same period last year.
"Operating margin continued to expand year-over-year due to diligent expense management, however revenue performance was similar to many companies in the software industry," said Ron Hovsepian, president and chief executive of Novell, in a statement.
Novell also reported $40 million in product revenue from open platform solutions, 38 per cent of which was from Linux platform products - a 22 per cent increase from 2008's figures.
Third quarter currency exchange rates had a negative impact on net revenue by $6 million when compared to last year. The same exchange rates improved operating expenses by $8 million and income from operations by $2 million.
Novell posted $30 million in revenue from its Identity and Security Management operations, $28 million of which was from its Identity, Access, and Compliance Management operations - a 16 per cent decline from last year.
Additionally, it reported a 15 per cent decline in revenue from its System and Resource Management operations with third quarter results of $40 million.
"We remain focused on delivering strong operating margins even as we continue to invest to generate long-term revenue growth," said Hovsepian.
A daily dose of IT news, reviews, features and insights, straight to your inbox!
A daily dose of IT news, reviews, features and insights, straight to your inbox!
Thank you for signing up to ITPro. You will receive a verification email shortly.
There was a problem. Please refresh the page and try again.