Rackspace to host virtual desktops
The cloud player brings virtual desktop hosting into its portfolio but leaves out Microsoft and VMware support at launch.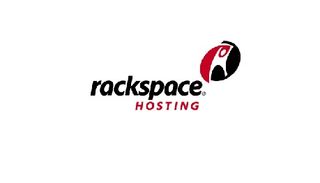 Rackspace has unveiled a platform specifically designed to host virtual desktops across the Europe, Middle East and Africa (EMEA) region.
The Hosted Virtual Desktop (HVD) platform will enable customers to run their virtual desktop in the public cloud or on dedicated infrastructure within Rackspace's data centres its solution known as RackConnect.
However, the choice of virtual desktop software customers can use will be limited by Rackspace to a selection of its "solution partners" at launch. Its major push at release is Citrix's XenDesktop product, but other options from Infosys, Point to Point, Centralis and Intrinsic Technology are also on the table.
A spokesperson from Rackspace told IT Pro's sister title Cloud Pro HVD was "platform neutral" adding: "We have a roadmap in place to offer the service [for] Microsoft and VMware platforms in the near future."
David Kelly, managing director in the UK of Rackspace, also defended this decision, claiming the company had "tapped our community of partners and their networks to provide our European customers with a hosted virtual desktop platform that offers them choices."
However, VMware and Microsoft might take a different view at being left out in the early stages.
The company has teamed the platform with NetApp storage and Rackspace claims it is capable of running desktops across most portable devices, from tablets to smartphones.
"Hosting virtual desktops with Rackspace allows companies to reduce deployment times of upgrades and new desktop infrastructure while reducing capital expenditure," added Kelly.
"This will allow companies to free up IT resources for more critical internal business operations."
A daily dose of IT news, reviews, features and insights, straight to your inbox!
A daily dose of IT news, reviews, features and insights, straight to your inbox!
Thank you for signing up to ITPro. You will receive a verification email shortly.
There was a problem. Please refresh the page and try again.