Symantec 03 cloud security platform launched
The new platform – Symantec O3 – vows to protect cloud apps and infrastructure.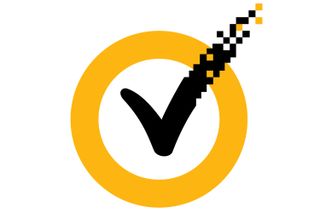 Symantec today launched a platform designed to keep cloud applications and infrastructure safe from cyber security threats.
Symantec O3 unveiled at the company's Vision conference in Barcelona works for both public and private cloud infrastructure by allowing businesses to extend their internal security policies out to the cloud.
It aims to create a single "control point" for all cloud services a firm uses, keeping the same identity and information security for each employee across every solution, be it application or infrastructure-based.
The first feature is the cloud access control layer, which enables companies to keep their existing identities but help them federate it across their multiple cloud services.
Next is the information security layer, which draws on Symantec's existing DLP and PGP encryption solutions, stopping any confidential information entering the cloud before it is encrypted.
Finally there is the monitoring aspect to O3, alerting businesses to any significant security events and giving them the full picture of what is going on across their cloud environment.
"As organisations work to embrace cloud delivered services, they struggle to balance the potential upside benefits against the many challenges created as their sensitive information flows between an increasing number of solution providers, over networks, through organisations and down to devices outside of their infrastructure," said Art Gilliland, senior vice president of the information security group at Symantec.
"Symantec O3 will provide the visibility, control and protection they need to confidently embrace cloud computing."
The platform is currently in the early stages of beta testing but Symantec plans on a general release for some time in 2012.
Mixed messages
In the statement accompanying the release of Symantec O3, the company made claims security was still blocking the adoption of cloud computing, saying: "These new cloud platforms are not inherently insecure but comprehensive security and compliance solutions for the cloud are still missing."
However, the launch of Symantec's State of Cloud' survey today didn't convey this message.
It seemed the vast majority of the 5,300 respondents 87 per cent claimed moving to the cloud would either not affect or even improve their company's security.
Yet, the mixed messages continued as security was cited as the top concern for all of these organisations.
Francis deSouza, group president of enterprise products and services at Symantec, said: "To be confident in the cloud, IT organisations must take measures to ensure they have the same visibility and control of their information and applications whether they are in the cloud or residing on their own infrastructure."
Regardless of their views on cloud computing, it seems there is still some way to go before the discussions turn into practice.
Whilst over 75 per cent have talked about cloud and 73 per cent had dipped their toe in by adopting some form of cloud service, such as email, less than 20 per cent had fully implemented cloud, with two-thirds still discussing if they would ever take that step.
Questions also remain over whether IT staff can handle the jump. Nearly half of the respondents said their IT department wasn't prepared for the shift and just a quarter of their teams had experience with some type of cloud implementation.
Symantec also today launched a data loss prevention solution for the iPad and other tablets.
A daily dose of IT news, reviews, features and insights, straight to your inbox!
Ross Kelly is a staff writer at ITPro, ChannelPro, and CloudPro, with a keen interest in cyber security, business leadership and emerging technologies.
He graduated from Edinburgh Napier University in 2016 with a BA (Hons) in Journalism, and joined ITPro in 2022 after four years working in technology conference research.
In his spare time, Ross enjoys cycling, walking and is an avid reader of history and non-fiction.
You can contact Ross at ross.kelly@futurenet.com or on Twitter and LinkedIn.
A daily dose of IT news, reviews, features and insights, straight to your inbox!
Thank you for signing up to ITPro. You will receive a verification email shortly.
There was a problem. Please refresh the page and try again.