Ovum principal analyst confirmed as speaker at IT Pro Cloud Summit
Laurent Lachal will share his predictions of what's in store for cloud computing between now and 2016.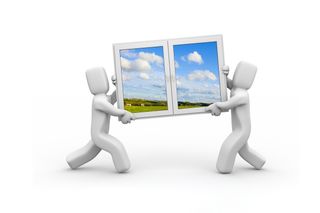 Cloud Computing is the technology of the moment. Everyone seems to be talking about it but, with such a glut of information available, how do you work out exactly what you need to know to ascertain where it fits in to your business? If at all?
Once you've worked out whether cloud is viable option for you, then comes the question of whether to go private, public or hybrid. So many questions, so little time. And budget.
All these questions and more will be answered at the Cloud Summit, brought to you by the experts at IT Pro and Cloud Pro, in association with HP.
This half-day summit is dedicated to all everything IT managers, directors and CIOs need to know about cloud computing.
Principal Ovum analyst Laurent Lachal will share his views on the current state of the cloud computing market and where he predicts things will go in the next five years.
"Cloud computing promises to tackle the need to lower costs and the need to boost innovation. But it will take a lot of effort from enterprises to make this work. It will need a fresh mindset and new skills, both of which are best achieved by practical experience," says Lachal.
"Getting hands-on with the cloud is the best way to understand its strengths, weaknesses and impact."
Real-world case studies will be brought to life to share their cloud stories with the audience, as well as a lively panel debate and lots more room for discussion and Q&A. There's also the opportunity to network with your peers and share your cloud experiences.
This interactive seminar aimed at IT managers, directors and C-level executives aims to answer key questions surrounding cloud computing. Whether you've already decided to implement a cloud-based solution and want advice on your next steps, or you really don't understand what all the fuss is about, this is a must-attend seminar.
The event will be held at 11 Cavendish Square, London on 22 November from 2-6pm.
Click here if you would like more information about this event. To register, please contact us at seminar@itpro.co.uk to see if you qualify for a free delegate pass.
A daily dose of IT news, reviews, features and insights, straight to your inbox!
A daily dose of IT news, reviews, features and insights, straight to your inbox!
Thank you for signing up to ITPro. You will receive a verification email shortly.
There was a problem. Please refresh the page and try again.