Avast plans London listing in UK's largest ever tech IPO
The antivirus firm is expected to hit a $4 billion valuation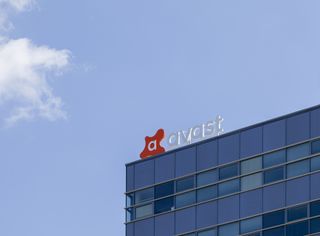 Antivirus giant Avast has said it plans to list its shares on the London Stock Exchange in what may be the largest ever UK technology IPO.
The world's largest antivirus provider by the number of customers is expected to float 25% of its shares in order to raise $200 million in primary funding. A secondary round of funding is expected to raise an additional $800 million, raising a total of $1 billion.
Provided the targets are hit, this would value Avast at around $4 billion (2.8 billion), and make it only the second cyber security company to list publicly in London following the IPO of cyber firm Sophos in 2015.
"A listing on the London Stock Exchange is a natural fit, providing us wider access to capital markets and supporting the future growth of our business in the years ahead," said CEO Vincent Steckler, in a statement to Reuters.
He added that despite changing nature of threats facing customers the company has been able to "stay ahead of the bad guys".
An IPO in the UK will mark the company's second attempt, having tried to list publicly in the US in 2012 only to back out due to changing market conditions.
Founded in 1988 in the Czech Republic, the company managed to navigate the political turmoil of the failing communist state to emerge as one of the early leaders in antivirus software development.
In 2001, despite feeling the effects of ongoing financial difficulties over the previous few years, Avast made the decision to move towards a 'freemium' model, offering their software for free to all customers with the option to bolt on premium services.
The decision caused a dramatic influx of new customers to their platform, growing from 1 million in 2004 to 20 million by 2006.
The success of its freemium model, as well as the acquisition of Czech rival AVG in 2016 for $1.3 billion, allowed Avast to secure 435 million users by the end of 2017, generating a turnover of $780 million, according to its most recent financial reports.
Image: Shutterstock
A daily dose of IT news, reviews, features and insights, straight to your inbox!
A daily dose of IT news, reviews, features and insights, straight to your inbox!
Thank you for signing up to ITPro. You will receive a verification email shortly.
There was a problem. Please refresh the page and try again.