EU publishes net neutrality guidelines
Regulators get tough on protecting net neutrality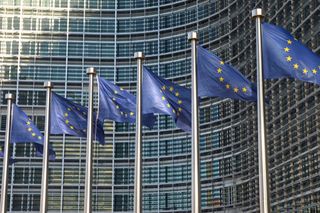 The organisation that represents all the EU's communications regulators, the Body of European Regulators for Electronic Communications (Berec), has published guidelines on how ISPs and telecoms companies should treat data.
The publication outlines how NRAs (National Regulatory Authorities) should implement rules on net neutrality. Until now, ISPs and telcos could, in theory, charge online services more to ensure products run more smoothly over the internet.
The final document is not that different to draft guidelines published earlier in June. It said it had received an "unprecedented" number of contributions, 481,547 in total.
"In finalising the guidelines, Berec took into account the many responses received, which were often arguing in opposite directions," Berec said, in a statement.
"Some stakeholders wanted Berec to go further on certain topics whilst others wanted Berec to be less prescriptive, depending on their respective perspective. Berec considers this a signal that, in many areas, Berec's initial approach had struck an appropriate balance in accordance with BEREC's interpretation of the regulation."
Now Berec has stated that only some services can get special treatment as long as it doesn't impede others. The guidelines allow telcos to provide "specialised services" such as VoLTE, which require sufficient bandwidth in order to function properly. Berec also added 5G services using network slicing as a new category.
It also clarified that specialised services should not provide connectivity to the internet and these services should be logically separated' from IAS [internet access services]."
"Our rules, and today's guidelines, avoid fragmentation in the single market, create legal certainty for businesses and make it easier for them to work across border," said European Commission vice-president Andrus Ansip and European commissioner Gnther Oettinger.
"They also ensure that the internet remains an engine for innovation and that advanced technologies and Internet of Things services like connected vehicles as well as 5G applications are developed today, and will flourish in the future."
But Cable Europe, the trade association that represents broadband operators, said that it was "crucial that the Regulation is implemented in the spirit as well as the letter".
"Much rests now on the use of these guidelines by regulators, which whilst allowing National Regulatory Authorities the necessary autonomy could result in a negative outcome for progressive innovation," said Cable Europe executive chairman, Matthias Kurth.
"We urge the NRAs to embrace the ambitions of the Digital Single Market, and look forward to working with them as we turn the potential of Europe's digital future into a reality".
A daily dose of IT news, reviews, features and insights, straight to your inbox!
Rene Millman is a freelance writer and broadcaster who covers cybersecurity, AI, IoT, and the cloud. He also works as a contributing analyst at GigaOm and has previously worked as an analyst for Gartner covering the infrastructure market. He has made numerous television appearances to give his views and expertise on technology trends and companies that affect and shape our lives. You can follow Rene Millman on Twitter.
A daily dose of IT news, reviews, features and insights, straight to your inbox!
Thank you for signing up to ITPro. You will receive a verification email shortly.
There was a problem. Please refresh the page and try again.