NHS signs cloud deal with Zscaler
Zscaler reveals a huge contract providing cloud security to the NHS.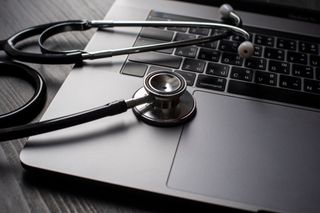 (Image credit: Shutterstock)
The NHS has signed a deal with Zscaler – a cloud-based security and bandwidth management company.
A document seen by our sister title IT Pro detailed a Zscaler webinar stating the NHS was a customer, even though no formal announcement has been made.
Zscaler's product offering sends all customer traffic through the cloud, analyses it and then allows organisations to add policies on both security and bandwidth management.
No further details on the contract have been officially released.
The service could feasibly run through the NHS N3 broadband network, which is provided by BT.
At the time of publication, however, neither Zscaler nor BT had provided further details on the NHS agreement or whether it would go through the N3 network.
N3 is one of the biggest virtual private networks in Europe. It is used to manage the NHS electronic booking service and the electronic transmission of prescriptions. Essentially, it handles plenty of important data, which evidently needs protection.
To date, 180 million prescription messages and 14 million bookings have been sent over N3.
The NHS contract represents a big win for Zscaler, which looks set to provide protection for 1.3 million users operating over N3. The company provides software-as-a-service (SaaS) security, running customers' traffic through over 40 of its data centres to protect against threats.
Its key protection areas include email, web security and data loss prevention. The last issue will be important for the NHS, which has seen data leave its premises and go missing numerous times.
The deal also instantiates the UK public sector shift to the cloud – something the Coalition Government is keen to push, despite its reservations to talk specifically about the G-Cloud project.
Cloud Pro spoke to the ex-deputy director of the G-Cloud this week. Read our interview on public sector IT with Andy Tait here.
Stay up to date with the latest news and analysis from the world of cloud computing with our twice-weekly newsletter
Tom Brewster is currently an associate editor at Forbes and an award-winning journalist who covers cyber security, surveillance, and privacy. Starting his career at ITPro as a staff writer and working up to a senior staff writer role, Tom has been covering the tech industry for more than ten years and is considered one of the leading journalists in his specialism.
He is a proud alum of the University of Sheffield where he secured an undergraduate degree in English Literature before undertaking a certification from General Assembly in web development.