Dylan's Candy Bar emporium opts for Netsuite cloud services
The digital transformation has led to double digit growth for the confectionary brand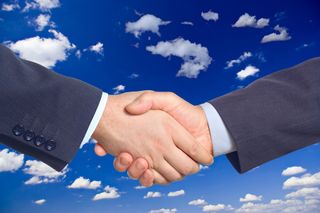 Sweet lifestyle brand Dylan's Candy Bar has opted to use Netsuite's services to replace its legacy systems and the move has led to double digit growth for the company.
NetSuite replaces antiquated Sage MAS 90 (now known as ERP 100), JDS Solutions' WinRetail and a custom-built warehouse management system that were hosted on-premise to manage the company's mission-critical business processes such as accounting, inventory and order management, warehousing and CRM.
The old systems were hampering growth, according to the company, so it decided it was about time to enter the 21st century and migrate everything to the cloud.
"With NetSuite, we've undertaken radical change to transform the shopping experience at Dylan's Candy Bar and bring joy and wonder to our customers' lives," said Erica Stevens, vice president of supply chain and IT.
"The insights we gain from a single source of data are profound and provide a data- and relationship-driven approach to serving our customers."
The change has allowed Dylan's Candy Bar to grow much faster than it would have been able to previously. Indeed, it has since opened up 12 flagship and licensed locations in the period leading up to January 2016 and, thanks the scalability of NetSuite's solutions, it has also made substantial savings in terms of costs relating to maintenance, backups, upgrades and troubleshooting.
Dylan's customer database has also more than doubled. What's more, using NetSuite's CRM solution, the company can get the right messages out to the right people, making the company's marketing efforts more personalised and, as a result, much more effective.
Inventory discrepancies are down 65 per cent and the time it takes to process orders has also been reduced by two thirds, enhancing both the customer and employee experience.
The company is able to get real-time insights into the business' health, while also making the management of essential business processes much faster, it said.
"Before NetSuite, we didn't have the insight into our business that was needed to innovate and grow," Stevens added. "We really needed the unified system that NetSuite provides to capitalise on our momentum."
Stay up to date with the latest news and analysis from the world of cloud computing with our twice-weekly newsletter
Thank you for signing up to Cloud Pro. You will receive a verification email shortly.
There was a problem. Please refresh the page and try again.