Advertisement Feature
Your data deserves more
For backup and recovery, choosing the right solution to store and manage your business' data is key to driving value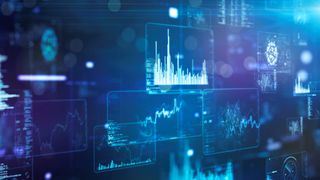 (Image credit: Getty)
Data is growing at an unprecedented rate, and most of the data being generated today is unstructured, like videos, imagery and IoT sensor data. Organizations are grappling with how to manage that data and find value in it. For many organizations, they proceed to collect every conceivable piece of information they generate. Then much of it languishes, not doing an awful lot other than taking up valuable space in the data center.
Unstructured data can be more difficult to manage and gain insights from versus structured data. So it's critical to find the right solutions built to store, manage, protect and archive this data, but more importantly, to extract value from it for business insights.
There's significant value to be mined from data; all you need is the right kind of storage solution.
Working harder and smarter
Quantum specializes in making data work harder to deliver value for businesses. For more than 40 years, it has been a trusted provider of data storage solutions and has taken the lead in the field of secure unstructured data storage, analytics, and management.
With 80%-90% of the data businesses generate being unstructured, it pays to work with an organization that helps you maximize the amount of value you can gain from it in a cost-effective, scalable, and secure way.
One example of this in practice is Quantum's work with the city of Bogotá, Colombia. The municipality chose the company's hyperconverged infrastructure (HCI) solution for video surveillance. The solution will allow the city not only to conduct standard video surveillance, but also to analyze that information and gain additional insights from it for security and city operations. It's also highly scalable, with the flexibility to increase storage and processing capacity in tandem or independently of each other, depending on what is needed as more cameras come online.
Keeping your data on lockdown
In order to analyze data for business purposes, organizations first have to make sure the data they are storing is protected. Keeping data safe is one of the key concerns of IT professionals in business today. After all, your data isn't going to generate much value if it has been accidentally lost or corrupted, or encrypted as part of a ransomware attack.
There's more to backup than just storing endless copies of data, though. It's easy to end up with multiple copies of the same thing, which can cause confusion if you do need to restore from a backup, not to mention wasting resources when it comes to storage capacity. The most effective way to do this, from both a cost and resources point of view, is by using a deduplication appliance.
Quantum's DXi-series appliances have proven to be the answer to the backup and recovery challenges of numerous businesses around the world.
The range comprises four physical appliances – DXi4800, DXi9000, DXi9000 High Density (Ultra), and DXi9100 – and one virtual appliance – DXiV5000. These can be housed on-premises, in a colocation data center or, in the case of DXiV5000, in Amazon Web Services' (AWS) public cloud. All products in the range support protocols including NAS, OST, VTL, and Veeam Data Mover Service, which can make it easier to move data around as well as being less expensive than many competitive solutions.
Data stored in DXi appliances is also highly secure. All four physical appliances feature self-encrypting drive technology for data at rest, secure snapshot capabilities, and encryption of data in transit. This means that if the worst were to happen and your systems were compromised in a cyber attack, your backups would be unaffected.
Modern backup and recovery
Protecting and backing up data is critical for organizations of any age and stripe, but for more established entities there will always be additional complicating factors.
Eau de Paris, the largest public water system in France, was founded in 2008 but can trace its origins to the modernisation of Paris' civil infrastructure in the 1840s. A lot has changed in that time, from water resource management technology to ways of working and how we use IT in business, including the growth of virtualisation and the rise of cloud computing.
Systems that had worked fine when they were first implemented struggled to keep up with these changes; by the late 2010s, they had grown so slow at both backup and restoration as to need overhauling. After considering their options, Eau de Paris' team opted for Quantum's DXi deduplication appliances and Scalar tape libraries, with backup software from Veeam for both physical and virtual servers. As a result, the time taken to complete a backup has been halved, and disc requirements have been significantly reduced thanks to DXi's high deduplication rates.
Eau de Paris is far from alone. V.Pharma, a pharmaceutical firm, turned to Quantum when it wanted to scale and modernize its backup and recovery estate. Working with a systems integrator, the organization switched to DXi appliances and was able to keep its existing relationship with Veeam for software. Airbus, Arsenal FC, Oxford University Press, and dozens more have also found that when it comes to data – whether it's being kept as a backup, being mined for insights, or something else – Quantum's DXi backup appliances are the ideal solution.
Get the ITPro. daily newsletter
Receive our latest news, industry updates, featured resources and more. Sign up today to receive our FREE report on AI cyber crime & security - newly updated for 2023.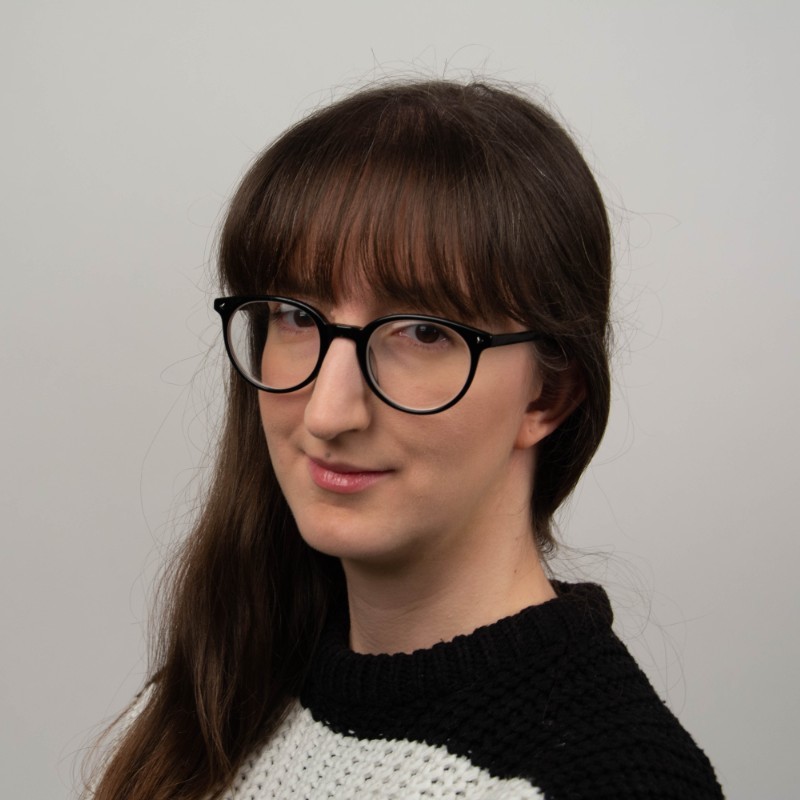 Jane McCallion is ITPro's deputy editor, specializing in cloud computing, cyber security, data centers and enterprise IT infrastructure. Before becoming Deputy Editor, she held the role of Features Editor, managing a pool of freelance and internal writers, while continuing to specialise in enterprise IT infrastructure, and business strategy.
Jane holds an MA in journalism from Goldsmiths, University of London, and a BA in Applied Languages from the University of Portsmouth. She is fluent in French and Spanish, and has written features in both languages.
Prior to joining ITPro, Jane was a freelance business journalist writing as both Jane McCallion and Jane Bordenave for titles such as European CEO, World Finance, and Business Excellence Magazine.
Get the ITPro. daily newsletter
Receive our latest news, industry updates, featured resources and more. Sign up today to receive our FREE report on AI cyber crime & security - newly updated for 2023.
Thank you for signing up to ITPro.. You will receive a verification email shortly.
There was a problem. Please refresh the page and try again.