Advertisement Feature
Innovation: The financial industry's best-kept secret?
The finance industry has undergone massive transformation and the innovation behind it doesn't show any signs of slowing down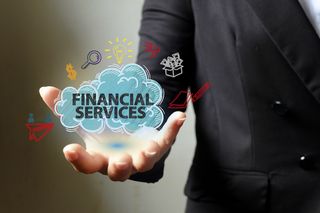 The financial services sector (FSS) has reached a tipping point; should it stay the same and hope for the best or should it embrace disruption and associated technologies and emerge different, stronger and better from its legacy cocoon?
But do FSS firms really need to change at all? Perhaps what does need to change is how they are perceived. Indeed, with a reputation of being not just slow, but reluctant to change, FSS organisations have actually been innovating all the while behind the scenes. Their downfall, perhaps, lies in not shouting loudly about it as many other sectors have done.
So, why are those in the industry now starting to talk much more openly about technology and the impact it can have not just on operations, but the customer experience?
We have reached the point where banks, in particular, must consider and position themselves not just as financial entities, but as lifestyle brands too, according to Bharat Bhushan, CTO of banking and financial markets at IBM's Financial Services division.
"The industry has been innovating in a pull and a push manner. Our ability to interact with our banks using mobile devices doesn't sound like an innovation, but it isn't that long ago that we were walking into branches and checking ATMs. Now, people can check their balance several times a day while waiting for trains/planes etc." he says.
"It's important to distinguish between the incumbents and the challengers. FinTech has been one of the reasons for banks to innovate - if they don't innovate, their lunch will be eaten."
The devil is in the detail when it comes to moving innovation from theory to reality, though, with execution becoming the real differentiator, according to a recent blog post by Bhushan.
"An organisation with a culture of innovation, collaboration and true customer focus will be able to maintain differentiation and identity in the digital world as they do in the physical world. The winners will use their digital capabilities to draw intelligence from data in real-time and use it to drive behaviour change or, convenience," he added.
Turning adversity into opportunity
With an industry changing almost beyond recognition, despite historic innovation, many FSS organisations feel somewhat unsettled.
Indeed, most of those in the sector entered 2019 feeling less certain about the future than ever.
"[This uncertainty can be] quite uncomfortable for some organisations. They're thinking we've got to change, but we don't really know where to start.' We really try and structure the way we help companies by looking at those opportunities. Sometimes they just need a bit of help to figure out how to combine the technology with the business aspects and the user side of things. We can help them get started on the road and often getting started is the hardest bit," adds Holly Cummins, worldwide development lead of the IBM Cloud Garage.
"Once companies see they can innovate and nothing terrible happened that is a seed for something that can then ripple out through the organisation and help them innovate in other ways. It's testing the water and seeing what happens and that takes away a lot of the fear."
In engagements with businesses, these pilots or test cases are dubbed minimum viable products' according to Cummins.
Cummins adds: "We worked on a project years ago with a bank that had quite a large budget set aside for something. It was really innovative around allowing their customers who collected loyalty points to pay with them...
"We tried something smaller. Everybody said it was wonderful, it was innovative but they didn't want it their partners just weren't able to digest it even though everybody agreed it was great. So, even though the project failed in one sense, the bank was actually delighted as they hadn't wasted money and knew what to do differently if they tried it again. A good thing came out of something that could be perceived as a failure or negative."
It will be the types of organisations that turn negatives into positives that, ultimately, win out.
Open banking, for example, means the industry has much more to gain than it stands to lose.
"When everyone becomes digital, the big challenge for financial institutions is how to differentiate themselves from the nearest competitor. That's where the magic will start to happen," Bhushan adds.
"Open Banking requires a cultural shift in a financial institution. Once you form a culture where you are not just behaving like a bank... Open APIs and banking are a fundamental shift from a very closed industry to one on its way to becoming an open platform.
"Historically, you and I have been generating data for these banks for the last 60/70 years since computers were used. That data belonged to the bank. But with open APIs, that data belongs to us. Regulations like GDPR have helped empower that."
Levelling the playing field
Advanced technologies are now no longer the preserve of large enterprises or those with infinite pots of cash. Now, all organisations can benefit from the speed and scale of subscription-based services that deliver business-level results in almost a consumer-friendly consumption model.
"Financial institutions need to address how ideas are generated and executed. It's about failing fast. They should be using the cloud, for example, as a fundamental mechanism. Cloud and everything that goes with cloud is fundamental to that change," according to Bhushan.
"DevOps in itself is a big shift for some banks - globally not just in the UK. The idea of bottom up and top down innovation [is very new]."
Continuous delivery is an important weapon to have in your arsenal as an FSS organisation, according to Jim McKay, worldwide solutions architect at IBM SoftLayer.
"Ultimately, it's about how quickly Solutions can be developed. How can you evolve the [old] ways to become more agile? And that's really where we're seeing the opportunity for cloud," he says.
The cloud and emerging technologies such as AI and machine learning serve as both a catalyst for and a reason to change for the financial industry. Customers, ultimately, expect the same - if not greater - level of tech sophistication they're used to in their consumer lives when it comes to everyday tasks such as banking.
Every element of work carried out in the FSS is being transformed by technology and AI represents a $16 trillion opportunity, according to IBM's Tiffany Winman reporting on all the industry news and views coming from IBM's Think 2019 event earlier this year.
It's an opinion industry experts share, with analyst firm Gartner suggesting that AI implementation grew by 270% in the last four years and 37% in the last year alone. This, says Winman, is helping firms digitally reinvent themselves and using AI to reduce costs, create new revenue streams and enhance the customer experience.
But there remains some fear, uncertainty and doubt (FUD) around AI, with concerns specifically focused on job loss or displacement.
"IBM's approach to AI is not to replace humans, but rather to create augmented intelligence that helps amplify human cognition," Winman wrote.
"Companies should ask: How do you leverage technology to help humans do what they do, better? And how can technology bring value in such a way that it allows them to do higher value things?"
Rob Thomas, IBM General Manager of Data and AI, has another way of looking at it, saying at Think 2019: "AI is not going to replace managers, but managers who use AI will replace the managers who do not."
Thomas said AI was the "new electricity" which should certainly serve as a warning to those who are still in any doubt as to the transformative powers it possesses for businesses of all sectors but, specifically, the financial industry.
Partnering remains key to success
Like every other industry, it's important for those in the FSS to recognise they don't have to go it alone.
"Banks need to open up to the idea of partnering with other companies and find the right balance between investing in FinTech or partnering. Finding that balance of using FinTech to innovate incrementally or in a process means we finally have a win/win scenario," Bhushan says, adding its an innovation inhibitor if those organisations are so proprietary that they simply can't rather than won't work with anyone else.
Blockchain, for example, is a key innovation that offers much to FSS firms. However, up until recently, its brilliance had gotten mixed up and somewhat lost in the hype surrounding crypto currencies, according to Bhushan.
"I've certainly seen a shift [in that thinking] now," he says. "Blockchain works really well when you have multiple parties. In a mortgage situation, for example, you can have the land registry, banks all of them participating in the Blockchain. But, it needs all of those parties to come to the table and agree to the standards."
The real 21st century currency
Against the backdrop of disruption and innovation, those in the FSS are facing the same security threats often intensified as many other industries.
"Cyber security is as much a business problem as a technology one. Every employee is a cyber security manager," Sean McKee, senior manager of cyber threat management at TD Bank, told delegates at Think 2019.
"What can an organisation do to prepare? Your plan is not worth the paper it's written on if nobody knows how to use it TD Bank did a five month workup for a two day test. The president of the US bank immediately saw the results of their decisions," he continued.
McKee outlined four key steps to effective implementation:
Exercise and test your strategy and plan. Come to a cyber range and bring your playbook
Technical security controls testing (ethical hacking committee)
Resource for success. It takes a long time to produce a proper exercise
Continuous improvement
Security and resilience can often be seen as more of a burden than compliance in the FSS sector, but it can also unlock many positives, according to Bhushan.
"I think security can be a very empowering mechanism to enable trust between you and your customers and partners at all levels," he says.
"In the 21st century, information is money. So, by being secure you are actually accelerating the trust your suppliers and partners have in you and accelerating business results."
In a world that is travelling in all sorts of different directions at 100 miles per hour, the temptation to simply hit the pause button to take stock can be incredibly tempting. However, by embracing the cloud, continuous development and DevOps, FSS firms can continue to keep the lights on, defend against threats and innovate, too.
"Organisations can no longer look to their competitors to decide what to do next. Innovation and reinvention is key to existence in this rapidly changing world. Delivering customers' needs with agility and pace is vital. Organisations should start on their journey by exploring how data and AI together can uncover the value hidden in their data and then deliver features with simplicity," Bhushan adds.
"Digital is a prerequisite and a journey, it is not the destination. Creating magical experiences that consumers will pay for is the end game."
Get the ITPro. daily newsletter
Receive our latest news, industry updates, featured resources and more. Sign up today to receive our FREE report on AI cyber crime & security - newly updated for 2023.
Maggie has been a journalist since 1999, starting her career as an editorial assistant on then-weekly magazine Computing, before working her way up to senior reporter level. In 2006, just weeks before ITPro was launched, Maggie joined Dennis Publishing as a reporter. Having worked her way up to editor of ITPro, she was appointed group editor of CloudPro and ITPro in April 2012. She became the editorial director and took responsibility for ChannelPro, in 2016.
Her areas of particular interest, aside from cloud, include management and C-level issues, the business value of technology, green and environmental issues and careers to name but a few.