Work in the cloud? Now you can buy a .cloud domain name
Ubuntu, Weebly, Odin and ePages are among first sign-ups to new domain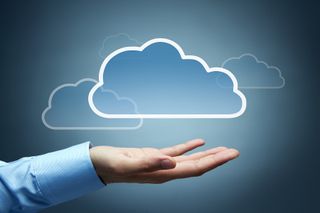 (Image credit: Shutterstock)
Businesses can now register websites with a .cloud domain to associate their brand, services or products with the cloud.
The new domain would be used instead of common suffixes such as '.com', '.uk' and '.net'.
More than 70 registrars worldwide are now accepting orders for .cloud registrations, include GoDaddy, 1&1, Name.com, Gandi, Domain.com and OVH.
Canonical, the maker of Ubuntu, blogging and e-commerce platform Weebly, cloud software provider Odin, and online shopping software firm ePages are among the first companies to register for a .cloud domain.
The domain's commercial launch began in mid-November, when it was reserved for trademark holders.
Following that, its priority registration phase garnered more than 2,000 orders and close to 200 domain names receiving multiple requests, which will now be assigned through auctions, according to Aruba, the Italian hosting firm that manages the .cloud domain through subsidiary Arube PEC.
Francesco Cetraro, head of registry operations for .cloud, said: "We have been thrilled with the response to date: first with the wide level of interest in our pioneer programme, which turned out to be one of the best-subscribed to date.
"The priority phases were also very well subscribed, showing there is a clear interest among companies and individuals to get access to a modern domain extension that helps them better reflect their business capabilities and position their brands in a unique and powerful way."
Also among the sign-ups are emerging cloud service start-ups such as ClouDesire, FashionCloud and social enterprise FoodCloud, which helps businesses redistribute surplus food to charities that help feed people.
Iseult Ward, co-founder of FoodCloud, said the new domain brings her organisation and brand into closer synchronisation.
"By using .cloud we can clearly explain to the public and our key audiences what we do and how our app and web-based business is powered by the cloud," she said.
Further information about the .cloud domain, and a list of the initial sign-ups, can be found at www.worldof.cloud.
The domain follows the creation of city-specific domains, such as .london and .nyc, and ones targeted at specific sectors, such as .xxx for the adult entertainment industry.
But although cities and recognised sectors have been accepted, open internet campaigners and governments have criticised attempts by large companies, such as Amazon, to buy generic domains, including .cloud and .books.
Stay up to date with the latest news and analysis from the world of cloud computing with our twice-weekly newsletter
Thank you for signing up to Cloud Pro. You will receive a verification email shortly.
There was a problem. Please refresh the page and try again.