EMC Atmos updates hardware, gets native Amazon S3 support
New Atmos cloud storage will help customers migrate from S3 to Atmos cloud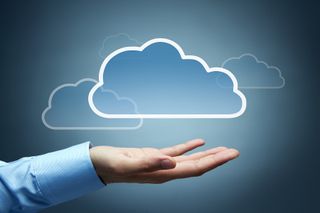 (Image credit: Shutterstock)
EMC has upgraded its Atmos storage platform, adding new hardware and native support for the Amazon S3 API that should help customers to migrate their data to an Atmos cloud more easily.
The EMC Atmos cloud platform is aimed at enterprises and large service providers building private clouds. The Atmos G3-Dense-480 storage is based on x86 architecture and has 10 Gigabit Ethernet network connectivity, 60 disks per node and flexible rack-based configurations that consist of four, six, or eight nodes.
The system holds 1TB, 2TB or 3TB SATA drives. A 40U rack fully loaded with 3TB drives scales to 1.4 petabytes. The 480 replaces the WS2-360 model, which was the largest of the previous series.
The company has also added support for the Amazon S3 API in its updated Atmos 2.1 software. This means that customers will be able to migrate their S3 applications and data to more 40 Atmos-powered public clouds around the world or their own private clouds.
EMC has also upgraded its Atmos GeoDrive PC client module used to give access to an Atmos cloud from Windows. Version 1.1 includes a CIFS cloud gateway that supports Microsoft clustering for high availability and multiple users.
The Atmos storage platform comes with three options: the Atmos CE, Atmos LE and Atmos VE. The CE (complete edition) is designed for distributed locations, including multi-site, multi-tenancy, and full policy controls. The LE (light edition) supports two sites, one tenant and one sub-tenant. Both CE and LE ship on Atmos hardware.
The VE (virtual edition) is software that allows CE to be deployed on VMware-certified storage, including EMC Celerra, Clariion, Symmetrix, VNX, VNXe and Isilon. The VE ranges from 10 TB to 960 TB per site.
The Atmos Cloud Storage offering is evolving to provide capabilities that service providers and enterprises alike should respond very favourably to, according to analysts.
"For service providers who are evaluating 'build versus buy' cloud platform decisions, EMC Atmos tilts the scales with a powerful, yet flexible array of features and options that can be deployed rapidly and scale to support their customer acquisition velocity," said Simon Robinson, research vice president, 451 Research.
Stay up to date with the latest news and analysis from the world of cloud computing with our twice-weekly newsletter
Rene Millman is a freelance writer and broadcaster who covers cybersecurity, AI, IoT, and the cloud. He also works as a contributing analyst at GigaOm and has previously worked as an analyst for Gartner covering the infrastructure market. He has made numerous television appearances to give his views and expertise on technology trends and companies that affect and shape our lives. You can follow Rene Millman on Twitter.
Thank you for signing up to Cloud Pro. You will receive a verification email shortly.
There was a problem. Please refresh the page and try again.