Capgemini secures £6.3m G-Cloud contract
Multi-million pound deal set to support Foreign and Commonwealth Office ERP systems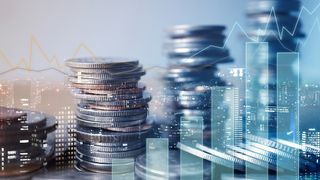 (Image credit: Shutterstock)
Capgemini has secured a two-year contract with the UK Foreign and Commonwealth Office (FCO) via the Government's G-Cloud framework.
The new deal will help support and improve the FCO's enterprise resource planning (ERP) capabilities.
The new contract will run until the end of 2015, and will be overseen by the FCO's management model of service and integration.
Capgemini, which employs 130,000 people in more than 40 countries, is one of the world's largest outsourcing technology companies. It already holds an IT replacement deal with the Government under the Aspire scheme, worth an estimated £3.7 billion.
At £6.3 million, the new FCO deal represents the biggest of its kind for the G-Cloud since the third version of the procurement framework went live.
Chris Gravestock, account director of FCO at Capgemini, said: "We are pleased to be continuing our work with the FCO. This new agreement will give the FCO a seamless upgrade to the latest software versions and excellent value for money."
Cost-effectiveness appears to be the end goal, with the FCO hoping to improve efficiency in its service support towards the Cabinet Office while achieving the greatest value for money available.
After all, the G-Cloud's original inception (as defined by the Cabinet) was to deliver IT services in a flexible manner to support the Government and SMBs.
"With the change in approach to service delivery, this new deal with Capgemini will allow us to make significant cost savings," said Tim Gardner, the FCO's corporate services centre director, before adding the new systems would "continue to support a large number of Government departments that reside on the overseas platform provided by the FCO."
Stay up to date with the latest news and analysis from the world of cloud computing with our twice-weekly newsletter
Thank you for signing up to Cloud Pro. You will receive a verification email shortly.
There was a problem. Please refresh the page and try again.