Best cloud storage for the UK
Cloud storage services are more affordable than ever, but which one is best for your business?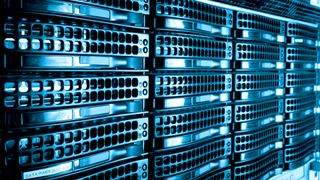 (Image credit: Shutterstock)
Cloud computing is one of the major technological advancements of this century, allowing applications to run off-premise, individuals and businesses to store huge swathes of data and employees to effortlessly collaborate, even if they live in opposite parts of the world.
The concept of cloud computing has actually been around for decades. The idea of connecting people and data remotely was invented in the 1960s by Joseph Carl Robnett Licklider, an American psychologist and computer scientist. He developed the Advanced Research Projects Agency Network (ARPANET) that was the predecessor to the internet as we know it today.
But cloud as a way of storing information wasn't introduced until 2006, when Amazon Web Services (AWS) launched its cloud storage service as a means of keep data safe away from the on-premise data centre. This was then adopted by Dropbox (which has since built its own infrastructure), followed by Pinterest and soon, cloud storage was generally adopted by the likes of Google, Microsoft, Apple and more.
Now, cloud storage has become one of the entities we take for granted. There are so many options, it can be difficult to determine which is best for your business. There are so many considerations, such as the amount of storage you can take advantage of: collaboration features, security, uptime and any service extensions, are but a few examples.
It's vital you put your business needs first when making any decision about your company's IT infrastructure, making sure it's right for your immediate operational needs but also flexible enough to deal with the future challenges your organisation will face.
While such a big decision can appear daunting, but fear not, because we have tallied up the best in the market and compared their features and prices to bring you a comprehensive list of the best cloud storage services available in 2018.
Best Cloud Storage Quick Guide
Swipe to scroll horizontally
Provider
Free
Paid
Business Option
Syncplicity
10GB
100GB = $60 per user per year
300GB + 5GB per user storage - $60 per user per year
Tresorit
14-day trial
1TB = £95.88 per user per year4TB = £227.88 per user per year
1TB = £114.96 per user per year based on 3 users2TB = £153.96 per user per year based on 3 users
IDrive
10GB
5TB = $59.62 per user per year10TB = $74.62 per user per year
From 256GB - $74.62/year (currently on sale)
pCloud
20GB (50GB cap on link download traffic)
500GB = £49.99 per user per year2 TB= £99.99 per user per year
£15.98 per user per year (annual plan based on 3 users)
SugarSync
30-day trial
100GB = $7.49/month250GB = $9.99/month500GB = $18.95/month
1TB from $55/month (depends on users)
SpiderOak
5GB (using SpiderOak's CrossClave product)
150GB = $69 per user per year5TB = $320 per user per year
POA
AWS S3
5GB
From $0.02/month per GB
Not specifically, but is generally considered a business offering in its own right
Apple iCloud
5GB
50GB = £0.79/month200GB = £2.49/month1TB = £6.99/month
No
ownCloud
Yes - hosted on own server
No
From €5 per user per month
Box
10GB
100GB = £8 per user per month
From £4 per user per month
Microsoft OneDrive
5GB
100GB = £19.99 per year
From £3.80 per user per month (1TB)
Livedrive
14-day free trial
Backup only = £69 per user per year2TB = £109.90 per user per year5TB = £159.90 per user per year
From £30/month
Google Drive
15GB
100GB = £1.59/month
30TB = £239.99/month
1TB = £6.58/month
30GB/user free, then from £2.50/user per month. Requires Google Apps for Work subscription.
Dropbox
2GB
From 2TB = £7.99 per user per month
From 3TB = £16.58 per month
Backblaze
15-day trial
Backup only = from $7/month
Unlimited backup = $70/year - Storage = $5/month per terabyte
Sync.com
5GB
2TB = $8 per user per month
1TB = From $6 per month shared between users
Best cloud storage 2022: Sync.com
Sync.com offers top-quality security, with its zero-knowledge encryption architecture and secure link sharing, meaning it's nigh-on impossible for anyone to gain access to your files and folders. Sync.com, despite its misleading name, is available as a desktop client, web app or mobile device, which means you can sync across devices.
It may not have all the integrations as some of its counterparts, but Sync.com's main purpose is to extend the storage facilities of your device, rather than offering loads of collaboration tools.
All this and the pricing structure is cheap as chips, whether you're a personal user or power user. Although the free tier only offers up 5GB free storage, this is better than some of its competitors, but we'd recommend the paid-for option, because, for less than a fiver a month, you can access up to a terabyte of storage on a business plan.
Best cloud storage 2022: Tresorit
Tresorit may be a little more expensive than some of the options covered here, but its security features are top-notch, offering both two-factor authentication and zero-knowledge encryption (a standard shared with pCloud and Sync.com), meaning no-one, apart from those granted explicit access, can ever access files stored on the service. It also boasts secure file-sharing options like demanding a password to access a link, download limits and expiry dates on files, so they can only be accessed up to a certain date.
All files are synched between devices you have it set up - including Android and iOS, which it has native apps for. They are fully-functional extensions to the desktop and web-based platforms, allowing you to upload files and access your storage from wherever you may be. It also integrates nicely with Outlook via an add-on, allowing you to easily store any attachments to your cloud storage too.
Best cloud storage 2022: Syncplicity
URL: syncplicity.com
Syncplicity, a Santa Clara-based cloud storage provider, offers competitive subscriptions for both businesses and individuals. The firm highlights the following as the strengths of its cloud storage service: native support for scores of file formats, the accessible visual interface for viewing and managing files across devices, and a choice between the US or EU to store their data. Syncplicity offers three tiers: 10GB for free for personal users, with the option to upgrade to 100GB; the business edition costs $60 a year and offers 300GB, plus 5GB of user storage; and the enterprise edition, for a minimum of 25 users, is priced case by case.
Best cloud storage 2022: IDrive
URL: idrive.com
Calabasas-based cloud service provider, IDrive Inc, offers a selection of competitively priced cloud storage option for consumers and small businesses. Its free account option offers 5GB of storage out of the gate, and users can get additional storage via referral. A 2TB personal plan and customisable 250GB business plan have one-year introductory offers of $44 and $75 respectively. It also offers a file synchronisation and sharing service as part of its cloud storage services.
Best cloud storage 2022: pCloud
URL: pcloud.com
For those looking for greater protection when it comes to cloud storage, pCloud is worth considering. The Switzerland-based cloud service places extra emphasis on security with its pCloud Crypto service, which provides client-side encryption for any sensitive data you, or your business, may wish to store. Business plans start from 1TB and include pCloud Crypto as standard. For personal accounts, the service also compares favourably to others on the market, offering entry-level storage of 10GB – with a possible 20GB free via referrals and other offers. Larger plans offer 500GB or 1TB for $3.99 or $7.99 a month, respectively.
Best cloud storage 2022: SugarSync for Business
URL: sugarsync.com
Not only a cloud storage service but also a means to back up entire computers for your business. Extra features include, admin users have access to and control over other staff accounts. This means that, if someone leaves the company, their data stays under your control. You also get the ability to remotely wipe work files from devices connected to any of the accounts you manage.
We thought the service offered power synchronisation that lets staff any folder on their computers and mobile devices.
Best cloud storage 2022: SpiderOak Blue SMB
URL: spideroak.com
SpiderOak provides online backup and syncing services for personal, SMB, and large enterprise users. It is designed to work on any platform your staff are likely to use, with Linux, Windows, Mac OS X, iOS, and Android clients. This SMB-oriented version of the service provides unlimited storage and unlimited version control, allowing your users to backup all their important files without ever having to worry about overwriting crucial content or running out of space.
In our review, we found the service to provide cost-effective online storage for SMB groups with zero-knowledge security so that no one except you has access to your data.
Best cloud storage 2022: Amazon S3
URL: aws.amazon.com
Less of a service aimed at the individual, Amazon S3 is for organisations and developers looking to store data for business purposes. Users can create buckets (like folders) and place files inside them. While there is no limit to the number of files that can be stored, there is a 5TB limit per single file.
Amazon assigns a URL to each file and also sports two-factor authentication and third-party applications support. The developer guide is available as a Kindle e-book download, unsurprisingly.
Read our full review
Best cloud storage 2022: iCloud Drive
URL: apple.com
iCloud Drive – part of Apple iCloud – used to be only accessible through the apps on iOS devices themselves. In addition to that, it now offers more traditional means of access to your data through an app itself.
It still bridges the storage gap between iOS and OS X devices in a unique way. Documents worked on via an iOS device should seamlessly synchronise across to OS X applications so users can pick up where they left off.
Not only are documents stored on the service, it will also sync your calendar, contacts and photos. This works reasonably well, as long as you stay within the Apple ecosystem, but works less well once you start to use third-party apps, such as Microsoft Office.
Best cloud storage 2022: OwnCloud
OwnCloud is very different to the other cloud storage providers as you provider the storage yourself, either on-premise or via a hosting provider. Either way means it is the user or organisation that has direct access to the hardware, and you know where those servers are.
Once set up, OwnCloud behaves pretty much like any other cloud storage service. OwnCloud sells the mobile apps while desktop and web clients are free.
Best cloud storage 2022: Box Business
Many enterprises look to the cloud to provide a means to safely share files and collaborate on documents. Box offers teams of three or more people a work-secure environment. Box's OneCloud app ecosystem means there is a host of third-party tools that will integrate with the service, extending its usefulness beyond simple cloud storage.
The service also sports fine-grain admin controls, enabling users and groups to be granted access to specific shared folders. Owners, co-owners, and editors can upload, download, edit, create a shareable link and delete files from any folder they have access to.
Best cloud storage 2022: OneDrive / OneDrive for Business
While, on the face of it, OneDrive and OneDrive for Business seem identical, below decks the two show up some vital differences. They are based on different technologies and serve different purposes.
OneDrive is baked into Windows 8 and shows up in any Explorer window; it is very much aimed at the consumer market. However, OneDrive for Business is aimed at people within organisations sharing information. This version comes with business-oriented Office 365 plans.
Best cloud storage 2022: Livedrive
Livedrive offers not only cloud storage but also the ability to backup PCs and laptops. While it offers unlimited storage for subscribers, it comes with caveats. Some users have had their accounts cut off with Livedrive citing they had used "excessive bandwidth/storage", sometimes without warning or the means to recover data.
The initial backup of a PC can take days or even weeks to complete, depending on how much you need to backup. But once that is out of the way, the operation is pretty much "set it and forget it". The service will also keep up to 30 versions of an individual file, which is good should someone accidentally write over a critical file.
Best cloud storage 2022: Google Drive
Google Drive is cross-platform, and if you have an Android phone or Chrome OS device, it is utterly indispensable. Users get 15 GB of free storage to share across Google Drive, Gmail, and Google+ Photos. (Photos under 16-megapixels don't count towards the 15GB limit.)
Available through a browser or mobile and desktop apps, Google Drive sports a stripped back user interface and great search facilities, so documents need never get lost again.
The apps make it very easy to upload files from a device and back down again to a PC. Google Drive also integrates with other apps, notably its own Chrome browser.
Best cloud storage 2022: Dropbox
Dropbox is a hugely popular service, despite its paltry free allowance of 2GB. However, users can quickly increase these limits by using certain features or referring friends to the service.
It touts that hundreds of thousands of apps can connect with Dropbox now, most notably Microsoft Office. The service is dead easy to use and is as hassle-free as it gets.
Files are stored using 256-bit AES encryption and the service uses SSL for data transfer. These are stored on Amazon's S3 servers, and we found uploading and downloading to be pretty quick in tests.
Best cloud storage 2022: Backblaze
This cloud storage backup service allows users to back up not just their PC but also any external drives connected to it. The service will, for a fee, post your backups to you on an external hard disc as an alternative to your downloading it.
Backblaze provides reports and mapping specifically designed to help recover lost or stolen hardware.
Why businesses should use cloud storage
Over the last ten years, storing files on the cloud has really matured. So much so, that businesses should really consider moving their data to the cloud. There are several good reasons to move data to the cloud
It's cost effective – Storing files on your own servers costs money, not only in hardware, but also in paying someone to look after these servers and maintain them. Cloud storage only requires paying monthly or yearly fees. You can pay only for want you need and if you need to store more, it can often be cheaper than buying extra disks.
Ease of use – Most cloud storage providers offer apps you can download to access cloud storage or sometimes, offer browser-based tools to store and access information. Your files in the cloud can be accessed from any device, anywhere in the world.
Data protection – Instead of having data on a server in your office, data stored on the cloud is housed in a data centre with enterprise-grade security. The data is also stored in multiple locations, so if one server crashes, your data is still safe on the cloud.
Save money on utility bills – There is an ever greater need to limit the amount of energy your company consumes; this includes your IT infrastructure. Using cloud storage can save thousands of pounds by replacing physical servers in your company with virtual servers in the cloud.
Protect against a disaster - According to research by the British Chambers of Commerce, 93 per cent of businesses that experience data loss for over 10 days file for bankruptcy within a year. Having data stored in the cloud can protect your business data from server failures, employee mistakes, natural disasters, and more beside.
Free vs paid cloud storage – the pros and cons
If you have zero budget, then free cloud storage can seem like an appealing option. However, the capacities they offer can be quite low. Not only that, but some cloud storage providers also put limits on the size of individual files that can be uploaded, or they can limit the bandwidth to their servers, meaning that files can take longer to transfer. But if your business has simple needs, then it is easy to work around these. By signing up to several providers, you can easily get tens of gigabytes of storage that can be shared around by a small team.
What is the difference between cloud storage and backup?
Some of the vendors on this list not only do cloud storage but they also do online backup; to the neophyte, these may seem the same, but there are notable differences.
Cloud storage is like an extra server in the cloud where you can store files and share them with others, if you so choose. These files exist in one centralised place and will sync with multiple devices and users in a business. But, if a file is deleted on a user's device, chances are they also will be deleted in the cloud, unless your storage plan offers data backup. Also, if a file is infected with malware on a device, it could also be infected in the cloud.
Online backup makes copies of the files you have in your infrastructure and will provide continuous backup in the event of data loss, For example, a computer is infected with ransomware, online backup offers a way of recovering the last know good clean version prior to the infection.
Stay up to date with the latest news and analysis from the world of cloud computing with our twice-weekly newsletter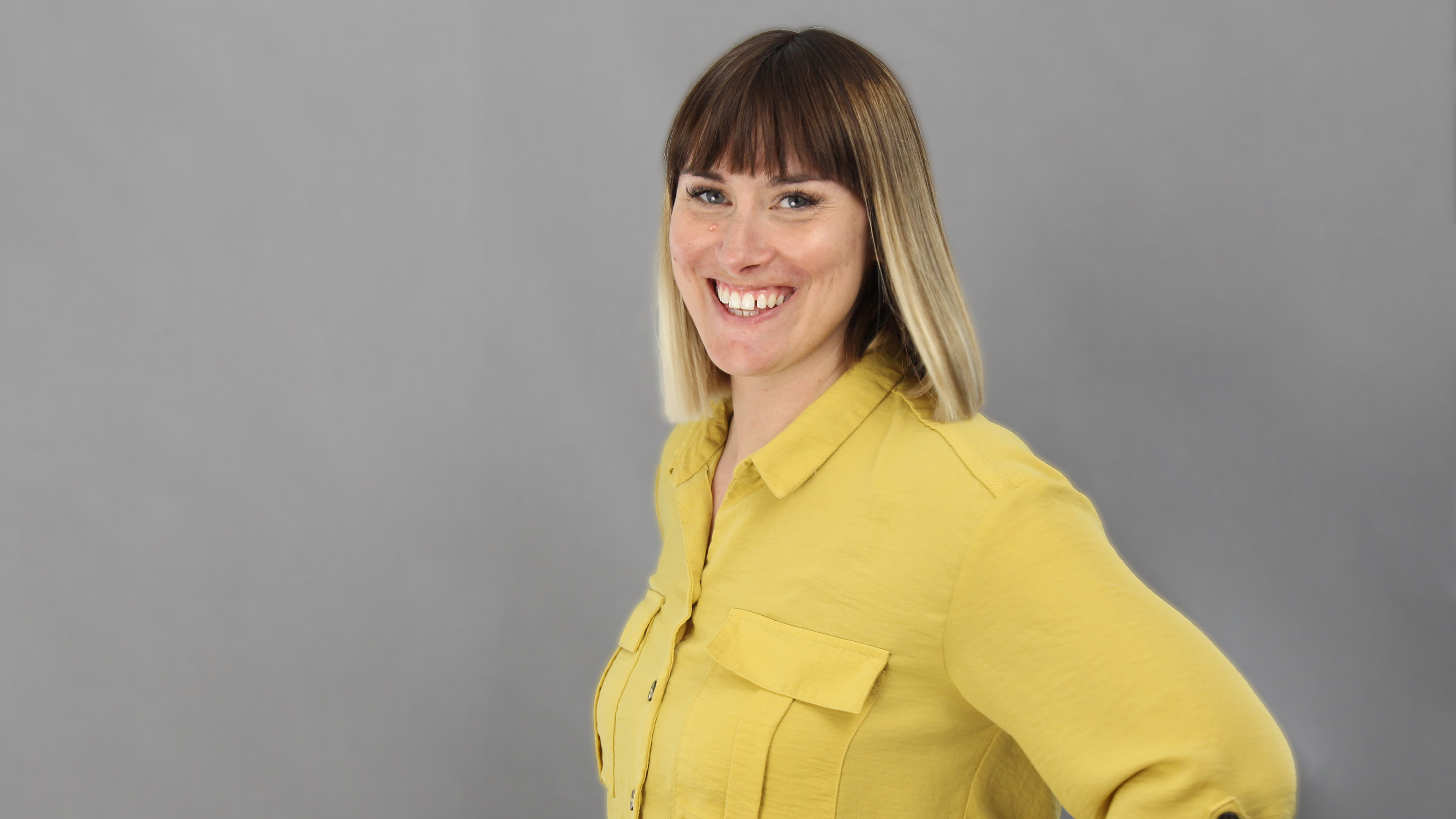 Clare is the founder of Blue Cactus Digital, a digital marketing company that helps ethical and sustainability-focused businesses grow their customer base.
Prior to becoming a marketer, Clare was a journalist, working at a range of mobile device-focused outlets including Know Your Mobile before moving into freelance life.
As a freelance writer, she drew on her expertise in mobility to write features and guides for ITPro, as well as regularly writing news stories on a wide range of topics.