OnApp open sources cloud CDN
Content delivery network company launches tools to allow companies to build "instant CDNs"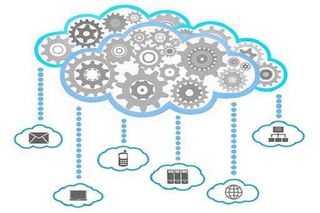 OpApp has made available its federated CDN tools as open source. It said that this would allow other companies to launcha global CDN service in "a matter of days".
The software is an open source version of the tools used to build CDN.net. It includes a ready-to-run customer portal, configuration and reporting tools and billing functionality. This gives service providers an instant storefront for CDN services, and instant access to OnApp's cloud federation.
The software will be available as part of a new OnApp CDN package which will be offered for a monthly fee tied to usage, with no lock-in to a long-term contract and no minimum bandwidth commitments. It will also be available to existing OnApp CDN customers.
It said that with the combination of OnApp's cloud federation, a ready-to-run CDN storefront and "attractive" commercial terms, all companies will have the "building blocks to launch their own global CDN services, with minimal investment."
With the release of the software as open source, the firm is looking to target rivals such as Akamai, Level 3 and Limelight, which it described as "legacy CDNs".
"The OnApp federation is a diverse community of service providers, and now there's an easy way to tap into that rich resource, and create unique CDN services based on whatever attributes are important to you and your customers - location, speed, quality and more," said Stuart Simms, OnApp Federation managing director.
"You can build CDNs across a handful of locations, or across the world; offer more attractive pricing for end users; and still get more margin than you would from legacy vendors, who have to recoup the cost of the entire network."
Simms said that the new opne source CDN would pave the way for other federated cloud services from OnApp, including federated compute and storage. OnApp will announce the first of these later in 2013.
"We'll see other companies using the network too - technology companies who have struggled with the capital expense of building their own network, who can now focus on innovation," said Simms. "We've created a launch pad and channel for business applications, games, social media apps, app stores and all kinds of innovative new services that need global performance and reach, out of the box."
Stay up to date with the latest news and analysis from the world of cloud computing with our twice-weekly newsletter
Thank you for signing up to Cloud Pro. You will receive a verification email shortly.
There was a problem. Please refresh the page and try again.