Cloud Sherpas acquires UK Google partner Stoneburn Software Services
Move 'establishes Cloud Sherpas as a global deployment partner', firm claims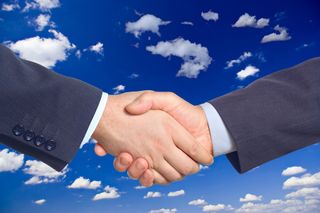 Cloud services broker Cloud Sherpas has acquired London-based IT consultancy Stoneburn Software Services.
The company expects the acquisition to strengthen its UK presence and anticipates it will lead to a doubling of the company's UK workforce, which currently stands at 70 full-time personnel.
Like Cloud Sherpas, Stoneburn, which was founded in 2008, focuses on migrating clients to Google Apps and Amazon Web Services, among other services.
However, the fact the company was the first UK Google Enterprise Partner may have influenced Cloud Sherpas' decision to acquire the company, as it is a Google-focused operation and expects its Google business unit to grow by more than 70 per cent this year.
Cloud Sherpas has twice been named Google Enterprise Partner of the Year for Google Apps and claims to be one of the world's largest independent cloud services brokers.
David Northington, CEO at Cloud Sherpas, said: "The UK and Western European cloud and Google Enterprise markets have very quickly transitioned from early adopter phase to established businesses.
"The timing is right for Cloud Sherpas to expand its presence in the region. Stoneburn has proven its ability to secure large enterprise clients, and we were very impressed with the team's management and technical capabilities around Google Enterprise and cloud software in general."
Ciaran Cosgrave, co-founder of Stoneburn and now vice president of Cloud Sherpas' UK Google business unit, said: "The increased size and scale of Cloud Sherpas, along with its best practices and implementation expertise, will translate to a stronger cloud strategy and better service for our clients.
"We can now provide more services, especially around Google's cloud platform, as well as 24x7 world-class support and cloud management. This is a terrific day for Stoneburn customers in the UK and elsewhere," Cosgrave added.
Stay up to date with the latest news and analysis from the world of cloud computing with our twice-weekly newsletter