Gartner: Western European PC market "in downward spiral"
Analyst figures show shipments dropped 11.7 per cent during the final quarter of 2012.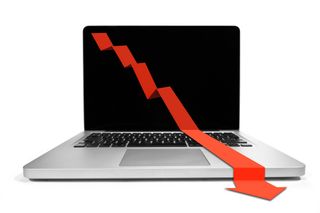 The PC market in Western Europe is in serious decline, new figures from analysts Gartner suggest.
Total shipments in Western Europe for the fourth quarter of 2012 stood at 15.3 million units, down 11.7 per cent compared to Q4 2011.
Overall PC shipments in 2012 were also lower than 2011, coming in at 58 million units a decrease of 8.4 per cent.
Meike Escherich, principal research analyst at Gartner said: "The PC market in Western Europe is in a downward spiral. In 2012, it experienced the second consecutive year of decline ... [which] indicates that the issues the PC market faces are beyond weak economy, a poorly understood new operating system, or ultramobiles being priced too high to generate demand."
"In the future, we expect buyers will not replace secondary or tertiary PCs in their households ... preferring instead to purchase tablets," Escherich added.
However, the UK figures were less dramatic than in France and Germany. The PC shipments for Q4 2012 were only 0.7 per cent less here than the same period in 2011, while overall the PC market declined 3 per cent in 2012 compared to 2011.
Ranjit Atwal, research director at Gartner, said: "Any seasonal consumer upturn in the fourth quarter of 2012 failed to occur. The shift to other devices has become a permanent trend leaving the PC market struggling to show value.
"While PC vendors keep hoping for a PC plus' era, in reality we are in a smartphone/tablet era where tablets are winning the battle for content consumption and smartphones are at the forefront of mobility. PCs are continuing to be marginalised and 2013 will be no different."
A daily dose of IT news, reviews, features and insights, straight to your inbox!
Jane McCallion is ITPro's Deputy Editor, primarily covering security, storage and networking for ITPro, CloudPro and ChannelPro.
Jane joined ITPro and CloudPro in July 2012, having previously written freelance for a number of business and finance magazines. She has also covered current affairs, including the student, public sector workers and TUC protests and strikes in central London while studying a Masters in Journalism at Goldsmiths, University of London.
Prior to becoming a journalist, Jane studied Applied Languages at the University of Portsmouth.
A daily dose of IT news, reviews, features and insights, straight to your inbox!
Thank you for signing up to ITPro. You will receive a verification email shortly.
There was a problem. Please refresh the page and try again.