China accused of 10-year cyber crime campaign
Were attacks across Southeast Asia sponsored by the Chinese government?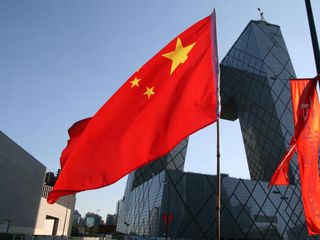 China stands accused of conducting a decade-long cyber warfare campaign against governments and companies in Southeast Asia and India.
The allegations come from security organisation FireEye, which claims the attacks date back to at least 2005, linking the perpetrators - dubbed ATP30 - to China.
FireEye's report, ATP30 and the Mechanics of a Long-running Cyber Espionage Operation, identified targets as government and commercial entities holding "key political, economic and military information about the region".
It read: "This activity is state sponsoredmost likely by the Chinese government. The group expresses a distinct interest in organizations and governments associated with the Association of Southeast Asian Nations (ASEAN).
"APT30 is most likely trying to compromise ASEAN members or associates to steal information that would provide insight into the region's politics and economics."
The report also found that the group was highly sophisticated, using self-updating, systematically labelled and organised malware, adding that the developers supporting the malware attacks work as part of a "collaborative team environment".
Through examining the malware's controller software, it is evident that the attackers have been selecting specific, high-priority targets as part of a "consistent long-term mission".
This mission would appear to be the interception and theft of classified data, indicated by the group's ability to infect air-gapped' networks servers that have been isolated or taken offline for security reasons.
All of this information indicates a motivation very different from that of most hackers.
The majority of malicious network intrusions are done with a view to stealing directly profitable information such as credit card or banking credentials, or ransomable corporate secrets. They also often use smash-and-grab tactics to gain the maximum amount of data possible, sifting through it after the fact.
ATP30, on the other hand, use meta-data and low-profile intrusion to pre-select specific files on a target network before they steal them.
The files selected have frequently been related to major shifts in the Southeast Asian political landscape, but have also focused on journalistic outlets that have been openly critical of the Chinese government.
The operation as a whole bears many hallmarks of Chinese state sponsorship, FireEye said, claiming it appears directly aimed at "targets that pose a potential threat to the influence and legitimacy of the Chinese Communist Party".
Like the recent MitM attack against Google and Github DDoS, it is unlikely that official Chinese involvement will be proved.
However, it is becoming increasingly difficult to deny that China is engaged in illegal cyberattacks against its enemies. The US's National Intelligence agency recently accused China of stealing intellectual property and exploiting networks.
A daily dose of IT news, reviews, features and insights, straight to your inbox!
Adam Shepherd has been a technology journalist since 2015, covering everything from cloud storage and security, to smartphones and servers. Over the course of his career, he's seen the spread of 5G, the growing ubiquity of wireless devices, and the start of the connected revolution. He's also been to more trade shows and technology conferences than he cares to count.
As reviews and community editor, he's responsible for leading IT Pro's wide-ranging product coverage, and is an avid follower of the latest hardware innovations. He's never happier than when tinkering with complex network configurations, or exploring a new Linux distro.
In addition to managing the IT Pro Panel and working with the community of IT leaders that make it up, he co-hosts the IT Pro Podcast, where you can hear him ranting about his love of strange gadgets, his disdain for Windows Mobile, and everything in between.
You can find Adam tweeting about enterprise technology (or more often bad jokes) @AdamShepherUK, or you can email him at adam.shepherd@futurenet.com.
A daily dose of IT news, reviews, features and insights, straight to your inbox!
Thank you for signing up to ITPro. You will receive a verification email shortly.
There was a problem. Please refresh the page and try again.