Office for iPad: 4 cheaper alternatives
Apple iWorks, Docs to Go, Quick Office and hopTo put to the test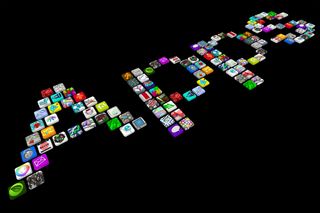 Office For iPad is available to download but you need a subscription to get full functionality. Prices start at 7.99 a month or 79 a year, and you need to continuing paying for as long as you want to use the software. The lack of a one-time payment option has irked a number of potential users.
We take a look at the cheaper alternatives for the iPad, which are available either for a one-off fee or are free:
Apple iWorks - 6.99 per app (4 stars)
Designed for the iPad, the iWorks suite consists of three separate applications, Pages, Numbers and Keynote. Pages is the word processor, Numbers is a spreadsheet application whilst Keynote allows you to create and show off presentations.
Each app allows you to edit files or create documents from scratch. Everything saves directly to iCloud, so you can access files from other machines. It's also possible to print work from the tablet using AirPrint.
The full iWorks suite costs 20.97. There's no subscription so for the price of 3 months of Office you'll get access to iWorks for a lifetime.
HopTo allows you to create and edit documents for free using the cloud. For the application to work you'll need to be signed up to Google Drive, OneDrive, Dropbox or Box. You can search across all of these platforms to find the document you want to present or edit.
It's possible to create Word or Excel files, but not PowerPoint at this time.
Unlike all the other applications available, hopTo allows you to have multiple documents open at one time through tabs. This means you can copy and paste information from one to the other and there's no need to shut everything down.
There's no way to print directly from the application but it'll save straight back up to the cloud. There's also the option to share documents via email. hopTo offers the ability to see all your cloud storage documents in one place no matter which service they are on. It then adds on the option to edit documents as you go.
Documents To Go Premium - 16.99 (4 Stars)
Available in either standard or premium packages, Documents To Go allows you to create and edit Microsoft Office files as well as view PDF documents on your iOS device.
The premium version of the application includes the option to such with various iCloud, Google Drive, Dropbox, Box, OneDrive or SugarSync.
Word processing is called Word To Go, spreadsheets are Sheet To Go and presentations are under Slides To Go. All files, including PDF documents, can also be locked down with password protection meaning your private details are safer than before.
There's also an in-built Mail application which allows you to access or share documents with ease. Sadly there's no option to print documents so it'll be a case of either sharing to another device or emailing it and printing it from there.
You can get the premium version for 11.99 or the less functional standard version for 6.99.
Quick Office Free (3 stars)
Quick Office has been around since the early days of the iPad and was bought by Google in 2012. The application once supported a variety of cloud services but since the acquisition it's been restricted to Google Drive.
Word processing, presenting and spreadsheet functionality is included. It allows you to either edit already existing documents from your Google Drive or get to work on creating your own.
Word processing is basic but functional, on the other hand creating spreadsheets and presentations can be a little trickier. Presentations don't include transitions which is a shame and the formulas interface for spreadsheets needs work.
It's not perfect, but it is free. Cloud services are limited down to Google Drive, but we do like the word processing app.
A daily dose of IT news, reviews, features and insights, straight to your inbox!
A daily dose of IT news, reviews, features and insights, straight to your inbox!
Thank you for signing up to ITPro. You will receive a verification email shortly.
There was a problem. Please refresh the page and try again.