Google shares open source documentation online
Android, Chromium and Flutter are all showcased on the site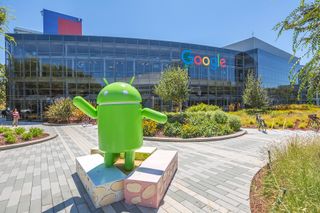 Google has launched a website for its open source technology and internal documentation.
Serving as a new home for Google Open Source, the website showcases the company's various open source projects, some of which include Android, Chromium, and Flutter. The aim of the directory is to get the public interested in open source tech.
Although the website's directory of Google's 2,000 projects isn't currently complete, the company said that it will be expanding the list overtime.
The website, however, is much more than a directory of Google projects. For the first time, the company has published documents detailing how they use their open source technology internally.
"Our policies and procedures are informed by many years of experience and lessons we've learned along the way," read a blog post on the launch. "We hope that others find value in seeing how we approach and think about open source at Google."
The documents are categorised into three sections: creating, using, and growing.They cover a wide array of subjects, from how to release an open source project to why the company uses third-party coding.
The blog post also explained that while the documents found on the website describe the open source processes used by Google, they also provide insight as to why Google does what they do.
"In addition to the how, it outlines why we do the things the way we do, such as why we only use code under certain licenses or why we require contributor licence agreements for all patches we receive," read the post.
Google launched the website because it believes that open source is good for everyone. By getting the public interested in open source, the company is aiming to encourage the development of technology to solve real world problems.
Picture: Bigstock
A daily dose of IT news, reviews, features and insights, straight to your inbox!
A daily dose of IT news, reviews, features and insights, straight to your inbox!
Thank you for signing up to ITPro. You will receive a verification email shortly.
There was a problem. Please refresh the page and try again.