Nine in 10 NHS trusts still use Windows XP
Brexit and austerity mean NHS persists in using unsupported OS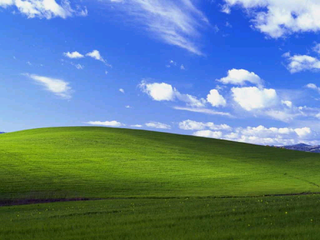 Windows XP is still in widespread use throughout the NHS, two-and-a-half years after Microsoft dropped support, according to a new survey.
Citrix, which commissioned the survey, sent freedom of information act (FoI) requests to 63 NHS trusts in the UK, 42 of which responded. The information gathered revealed Windows XP was in use 90% of trusts questioned albeit on a small percentage of overall devices in some cases.
The data also revealed that 24 trusts are still unsure as to when they will migrate from Windows XP to a newer operating system. Windows XP, introduced in 2001, hasn't received official security updates since April 2014, but remains in use - even in large deployments - despite a significant effort from Microsoft to persuade organisations to move to Windows 7, 8 or 10.
Around one-in-ten (14%) trusts indicated that they would be transitioning to a new operating system by the end of this year, with nearly a third (29%) claiming they will make the move some time next year.
The same request made to trusts in July 2014 found that all those that responded were reliant on Windows XP at the time. Back then, 74% of trusts claimed they were planning to migrate their last device from Windows XP by March 2015.
The latest findings did reveal that nearly one in four (23%) trusts are deploying desktop virtualisation technology to address the issue of migrating from Windows XP, up 18% from July 2014.
Jon Cook, director of sales in UK & Ireland at Citrix, said that prolonged austerity and Brexit has meant the NHS has had to do more with less.
"Whilst many authorities now only use a small number of devices that run Windows XP, the transition to a newer operating system needs to happen as a matter of urgency," he said.
"With the health sector accounting for the most data security breaches across all public sector departments, it is critical that up-to-date and secure software is in place to safeguard patient data against cyber-attackers."
A daily dose of IT news, reviews, features and insights, straight to your inbox!
Rene Millman is a freelance writer and broadcaster who covers cybersecurity, AI, IoT, and the cloud. He also works as a contributing analyst at GigaOm and has previously worked as an analyst for Gartner covering the infrastructure market. He has made numerous television appearances to give his views and expertise on technology trends and companies that affect and shape our lives. You can follow Rene Millman on Twitter.
A daily dose of IT news, reviews, features and insights, straight to your inbox!
Thank you for signing up to ITPro. You will receive a verification email shortly.
There was a problem. Please refresh the page and try again.