Verizon promises transparency after Snowden revelations
Telecoms giant says its first public transparency report will land in early 2014.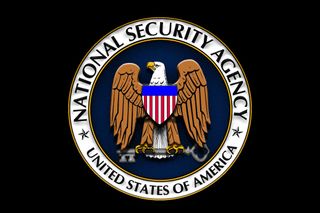 Telecoms and business technology giant Verizon has pledged to publish details on the government data requests it receives, after the Edward Snowden leaks showed the company was required to hand over millions of its customers' call data to the National Security Agency.
Verizon expects to publish its transparency report in early 2014, when it will break down the information into categories, such as subpoenas, court orders and warrants.
It will be revealing data on National Security Letters it receives, but "will not disclose information about other national security requests received by the company". National Security Letters are used by the US government to demand data from organisations.
The telecoms firm said it was working with the US government to determine how much detail it could provide.
Randal Milch, the company's executive vice president, public policy, and general counsel, said this year there had been a "greater focus than ever on the use of legal demands" to acquire customer data.
"Verizon is committed to our customers' privacy, and we do not sell information that individually identifies our customers to third parties without our customers' consent," Milch added.
"All companies are required to provide information to government agencies in certain circumstances, however, and this new report is intended to provide more transparency about law enforcement requests.
"Although we have a legal obligation to provide customer information to law enforcement in response to lawful demands, we take seriously our duty to provide such information only when authorized by law."
He called on governments to talk openly about what kinds of data they request and what processes they go through to get it.
A US judge this week called the NSA's metadata collection projects unconstitutional, whilst a White House panel has recommended the intelligence agency's powers be curbed with some "significant reforms".
In particular, it called for the government to cease storing bulk telephony metadata. Instead, data should be held "privately for the government to query when necessary".
"The government should not be permitted to collect and store mass, undigested, non-public personal information about US persons for the purpose of enabling future queries and data-mining for foreign intelligence purposes," the report read.
A daily dose of IT news, reviews, features and insights, straight to your inbox!
A daily dose of IT news, reviews, features and insights, straight to your inbox!
Thank you for signing up to ITPro. You will receive a verification email shortly.
There was a problem. Please refresh the page and try again.