SMBs warned over corrupted SOHO router risk
Team Cymru researchers claim 300,000 routers may have had their DNS settings changed by cyber criminals.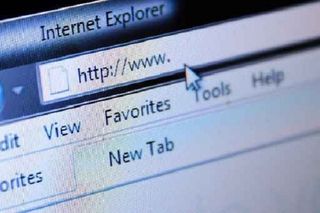 SMBs are being urged to check the DNS settings of their small office/home office routers, following the discovery of an attack affecting 300,000 of the devices across Europe and Asia.
The vulnerability was uncovered by Team Cymru researchers, who claim it could be used to redirect DNS requests to IP addresses and domains operated by cyber criminals resulting in Man-in-the-Middle attacks.
Affected routers commonly have their DNS settings altered to use the IP addresses 5.45.75.11 and 5.45.75.36, the group warned, and the problem is not isolated to a particular device brand.
The group warned the issue is likely to be exacerbated by the fact consumers are unfamiliar with how to configure routers and regularly use them without double-checking their security settings, making them a hugely attractive target for hackers.
"A range of router models from several manufacturers appears to be compromised[and] unwitting victims are vulnerable to loss of service if the malicious servers are taken down, as both primary and secondary DNS IP addresses are overwritten, complicating mitigation," the group wrote in a whitepaper, detailing their findings.
The attacks first came to light in January, and the group confirmed in the whitepaper that attempts have been made to notify the manufacturers of the compromised devices about the issue.
Victims have been identified across the world, the whitepaper adds, with the largest number of victims found in Vietnam, Italy, Thailand, Indonesia, Columbia, Turkey, Ukraine, Bosnia, and Serbia.
"The scale of this campaign is quite large," the group wrote. "Over 300,000 unique IP addresses attempted DNS requests to two servers. The two services involved responded to any external DNS request and acted as open resolvers."
The researchers have made attempts to ascertain what the cyber criminals behind this attack hope to achieve by using the routers to log into banking websites and download software updates.
"All appeared to function normally, though many requests resolved noticeably slowly or failed to complete," the group's report reads.
"Our analysis did reveal links between the two SOHO pharming DNS services and variety of other suspicious devices.
"While this may simply result from malware-related DNS activity on victim host computers, or questionable browsing activities by users behind victim SOHO devices, we continue to investigate the behaviour of 5.45.75.11 and 5.45.75.36," the white paper states.
A daily dose of IT news, reviews, features and insights, straight to your inbox!
Caroline Donnelly is the news and analysis editor of IT Pro and its sister site Cloud Pro, and covers general news, as well as the storage, security, public sector, cloud and Microsoft beats. Caroline has been a member of the IT Pro/Cloud Pro team since March 2012, and has previously worked as a reporter at several B2B publications, including UK channel magazine CRN, and as features writer for local weekly newspaper, The Slough and Windsor Observer. She studied Medical Biochemistry at the University of Leicester and completed a Postgraduate Diploma in Magazine Journalism at PMA Training in 2006.
A daily dose of IT news, reviews, features and insights, straight to your inbox!
Thank you for signing up to ITPro. You will receive a verification email shortly.
There was a problem. Please refresh the page and try again.