Yahoo wants you to kill your passwords
Web giant adds secure notifications to Finance, Fantasy, Mail, Messenger and Sports apps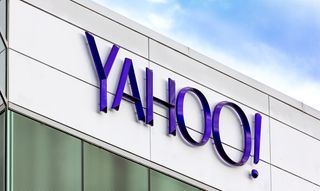 Yahoo is intensifying its mission to "kill the password" with the release of a new account login process for Yahoo apps.
The web services provider stated its intentions to ditch the password a year ago, when it announced its plans to introduce "on-demand passwords" that would be texted to a user's mobile devices.
Now those plans have been polished and rolled into a new login method, Yahoo Account Key.
The service works by sending Yahoo users a push notification on their mobile phone for them to approve whenever they attempt to sign into their Yahoo account from a new desktop browser.
Once the user receives the notification and taps the approval button, they will immediately be signed in.
"Passwords can be a hassle they're easy to lose track of and forget, or they are weak passwords that are vulnerable to hacking. At Yahoo, we are moving fast in our mission to kill the password' and make it easier for users to sign in without sacrificing security," said Yahoo product manager Lovlesh Chhabra in a blog post.
This new login method will appear for Yahoo Finance, Fantasy, Mail, Messenger, and Sports for iOS and Android.
Yahoo claimed this method of account verification is more secure than passwords. However, the company also said users must not sign out of their Yahoo app or turn off notifications "as this will prevent you from receiving your Account Key push notification".
Yahoo is not alone in its decision to explore new methods of user verification. Other web service providers have also been taking steps to move away from account passwords.
Bad passwords are one of the biggest reasons people's accounts are hacked, with the most commonly used password in 2015 being '123456'.
Music identification app Shazam does not use passwords at all, instead sending a verification email to the users when they attempt to sign to the app for the first time on a new device.
Google offers its Google Authentication app, which is used as an additional layer of verification, via randomised passcodes on the user's mobile device, for selected web services.
And the latest Apple devices, such as the iPhone SE and iPad Pro, include fingerprint sensors which enable user to confirm their identify simply by holding their finger to the devices home button.
A daily dose of IT news, reviews, features and insights, straight to your inbox!
A daily dose of IT news, reviews, features and insights, straight to your inbox!
Thank you for signing up to ITPro. You will receive a verification email shortly.
There was a problem. Please refresh the page and try again.