Russian hackers 'behind Oracle Point-of-Sale hack'
Thousands of shops and hotels potentially at risk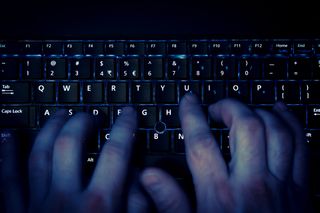 Russian cybercriminals are thought to be behind malware attacking hundreds of Oracle's computer systems and Oracle-owned Micros's Point-of-Sale customer support portal.
The hack on Oracle's Micros systems was instigated by Russian hacking group Carbanak, which specialises in banks, according to a report by security researcher and journalist Brian Krebs.
In a letter to Micros customers shared with IT Pro, Oracle acknowledged that it had "detected and addressed malicious code in certain legacy Micros systems".
Oracle is now forcing a password reset for Micros customers on the support website. It also said that its corporate network, as well as its other cloud and service offerings, were not affected.
"A source briefed on the investigation says the breach likely started with a single infected system inside Oracle's network that was then used to compromise additional systems," said Krebs. "Among those was a customer ticketing portal' that Oracle uses to help Micros customers remotely troubleshoot problems with their point-of-sale systems.
"Those sources further stated that the intruders placed malicious code on the Micros support portal, and that the malware allowed the attackers to steal Micros customer usernames and passwords when customers logged on the support website."
Oracle maintained that "payment card data is encrypted both at rest and in transit in the Micros hosted environment". But Krebs said the risk is that hackers could use the stolen passwords to upload malware directly to shops' PoS terminals.
The break-in is still being investigated, he added, with Oracle unsure when the hackers first accessed its systems.
Oracle initially thought the hack was limited to a few systems, before installing new security tools that discovered more than 700 infected systems within Oracle.
Krebs said he had only started investigating the incident a couple of weeks ago, after being contacted by a customer of Oracle Micros who had heard of a large breach within Oracle's retail division.
Further investigation led him to believe that Russian hacking group Carbanak was behind the malware, as it was communicating with a server known to be used by the gang.
Oracle acquired Micros in 2014 for $5.3 billion, and its technology is used in more than 330,000 customer sites globally.
A daily dose of IT news, reviews, features and insights, straight to your inbox!
Rene Millman is a freelance writer and broadcaster who covers cybersecurity, AI, IoT, and the cloud. He also works as a contributing analyst at GigaOm and has previously worked as an analyst for Gartner covering the infrastructure market. He has made numerous television appearances to give his views and expertise on technology trends and companies that affect and shape our lives. You can follow Rene Millman on Twitter.
A daily dose of IT news, reviews, features and insights, straight to your inbox!
Thank you for signing up to ITPro. You will receive a verification email shortly.
There was a problem. Please refresh the page and try again.