1 in 4 UK workers reuse personal passwords at work
Survey reveals lax security habits of UK employees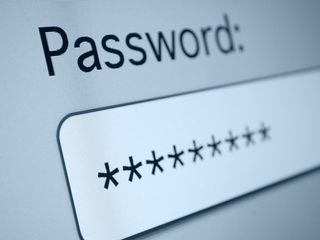 More than one in four UK workers admit to using the same passwords for work and personal accounts, potentially putting corporate data at risk.
A survey of over 1,000 UK office workers conducted by YouGov, on behalf of encryption firm WinMagic, revealed that employees' lax attitude to cybersecurity and data protection could be opening up huge security holes in their companies' networks.
Password reuse is a huge issue for cybersecurity, and the habit has played a part in many breaches, including a recent spate of Deliveroo hacks.
More than 40% of respondents admitted to accessing work data on devices not provided by the business, while more than half of employees surveyed revealed that they use their own accounts for apps such as file-sharing services to store, access and transfer corporate data.
Despite this, the survey also revealed that almost half are not bothering to keep their devices safe with up-to-date security software.
"IT departments need to consider carefully how they strike the balance between giving employees the flexibility they need, and ensuring the security of corporate data," said Mark Hickman, COO at WinMagic. "Achieving that requires a combination of software and employee education, to help improve personal IT habits that are out of control of the workplace."
A daily dose of IT news, reviews, features and insights, straight to your inbox!
Adam Shepherd has been a technology journalist since 2015, covering everything from cloud storage and security, to smartphones and servers. Over the course of his career, he's seen the spread of 5G, the growing ubiquity of wireless devices, and the start of the connected revolution. He's also been to more trade shows and technology conferences than he cares to count.
As reviews and community editor, he's responsible for leading IT Pro's wide-ranging product coverage, and is an avid follower of the latest hardware innovations. He's never happier than when tinkering with complex network configurations, or exploring a new Linux distro.
In addition to managing the IT Pro Panel and working with the community of IT leaders that make it up, he co-hosts the IT Pro Podcast, where you can hear him ranting about his love of strange gadgets, his disdain for Windows Mobile, and everything in between.
You can find Adam tweeting about enterprise technology (or more often bad jokes) @AdamShepherUK, or you can email him at adam.shepherd@futurenet.com.
A daily dose of IT news, reviews, features and insights, straight to your inbox!
Thank you for signing up to ITPro. You will receive a verification email shortly.
There was a problem. Please refresh the page and try again.