New Cybersecurity Tech Accord responds to wave of cyber attacks
Microsoft, Facebook, and other top tech firms pledge to defend the safety and benefits of technology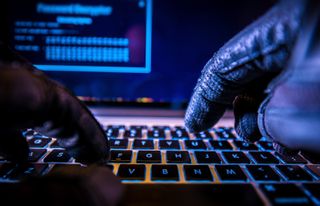 (Image credit: Bigstock)
Thirty-four major tech companies have come together to develop long-term, wide-reaching cyber security in what's being referred to as the "Digital Geneva Convention".
Arm, Dell, Facebook, Cisco, HPE, LinkedIn, Microsoft, and Trend Micro have all signed up to the accord, which was first announced at RSA's annual Conference in San Francisco on Tuesday.
The signatories promise to first protect all users from cyber threats "whether they be individuals, organisations or governments and irrespective of their technical acumen, culture, location or the motives of the attacker, whether criminal or geopolitical", according to the agreement.
They will also "oppose cybersecurity attacks on innocent citizens and enterprises from anywhere", which includes refusing to support state-sponsored attacks.
Signatories have also pledged to "empower users, customers and developers to strengthen cybersecurity protection" by providing more information and tools to help customers better understand and protect themselves against threats.
Lastly, the signatories will "establish formal and informal partnerships with industry, civil society and security researchers" in order to "improve technical collaboration, coordinated vulnerability disclosure and threat sharing, as well as to minimise the levels of malicious code being introduced into cyberspace." They will also "encourage global information sharing and civilian efforts to identify, prevent, detect, respond to and recover from cyber attacks and ensure flexible responses to security of the wider global technology ecosystem."
Carolyn Herzog, general counsel of Arm, said that the accord will "help to protect the integrity of the one trillion connected devices we expect to see deployed within the next 20 years".
Kevin Simzer, chief operating officer at Trend Micro, also said that "the real world consequences of cyber threats have been repeatedly proven".
"As an industry, we must band together to fight cyber criminals and stop future attacks from causing even more damage," said Simzer.
Microsoft president Brad Smith wrote on the company's blog that signing the accord is just the initial step and that now the signatories will commit to executing their pledge.
The companies have joined together to combat "attacks on the availability, confidentiality, and integrity of data, products, services and networks," but some critics deem the accord impossible.
A scathing article from New York Magazine claims the pledge is mostly a marketing scheme for the signatories who manufacture hardware and have been under suspicion of compromised products.
However, the accord promises to publicly report its progress, and is open to and confident in additional signatories with high cybersecurity standards. The first meeting will take place in the next few days before the RSA conference ends.
Image: Shutterstock
A daily dose of IT news, reviews, features and insights, straight to your inbox!
A daily dose of IT news, reviews, features and insights, straight to your inbox!
Thank you for signing up to ITPro. You will receive a verification email shortly.
There was a problem. Please refresh the page and try again.