Basecamp hit by DDoS extortion attempt
Project management SaaS tool held to ransom by cyber criminals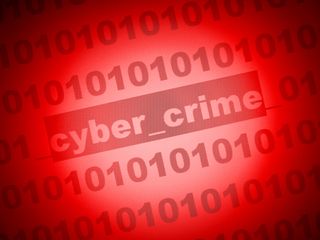 Online project management and collaboration service Basecamp has been the victim of an extortion attempt that resulted in a service outage.
Hackers aimed a 20Gbps flood of data at the firm's servers, which resulted in the service going offline for a few hours before it managed to get back online.
The attack started at 8.46am US Central Time and came after the company refused to pay an unspecified ransom in order to avoid the attack, which prevented legitimate traffic from passing through.
"We've learned that the very same criminals currently attacking and trying to extort us hit others just last week," Basecamp noted in a blog post.
"We're comparing notes with everyone affected who have been in touch. The blackmail came from an address matching this pattern: dari***@gmail.com. If you have been extorted by this person, please get in contact so we can compare notes on both technical defenses and the law enforcement effort to hunt them down."
According to the blog post, the onslaught came weeks after a similar DDoS attack hit the servers of Meetup, which took a whole weekend for that firm to deal with.
"There's no guarantee it will not resume. Other victims have told us about how the attacker would take a break, and then try again later with a different method. Hopefully that will not be the case, but we remain on the highest alert for now," Basecamp added.
Daniel Korel, security analyst at IT security firm DOSarrest Internet Security, said that such attacks are fairly easy for someone with relatively little knowledge and malicious intent to carry out.
"With the anonymity of the internet to hide behind, it can be an attractive proposition for an attacker to attempt to extort a high-traffic websites such as Meetup and Basecamp for money," he said.
Russ Spitler, vice president of product strategy at AlienVault, added that DDoS was a rather unsophisticated attack and "unfortunately these days the easy access to distributed botnets or amplification techniques make large scale attacks feasible for rather insignificant attackers."
"I applaud the fact that Basecamp refused to negotiate with these attackers - just like kidnapping we won't see the end of this type of exploitation disappear until we have a consistent 'no-negotiation' policy across the internet," said Spitler.
Stay up to date with the latest news and analysis from the world of cloud computing with our twice-weekly newsletter
Rene Millman is a freelance writer and broadcaster who covers cybersecurity, AI, IoT, and the cloud. He also works as a contributing analyst at GigaOm and has previously worked as an analyst for Gartner covering the infrastructure market. He has made numerous television appearances to give his views and expertise on technology trends and companies that affect and shape our lives. You can follow Rene Millman on Twitter.
Thank you for signing up to Cloud Pro. You will receive a verification email shortly.
There was a problem. Please refresh the page and try again.