EA-owned cloud gaming platform Origin hacked
Gamers find themselves locked out of accounts as hijackers apparently change personal details without permission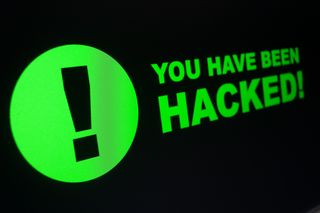 Users of EA's cloud gaming platform, Origin, have had their accounts hacked, it has been claimed.
The issue appears to have been going on for several days, with a growing number of people claiming to have been locked out of their accounts.
According to a report on Eurogamer, Richard Leadbetter, director of games development company Digital Foundry, is amongst those affected.
It is claimed users first become aware that their account has been hijacked when they receive an email telling them their username, password, or both have successfully been changed, despite the account holder not requesting it.
A thread on the gaming forum NeoGAF highlights some of the problems users are facing when trying to reclaim their accounts.
Forum member Shaneus claimed they had to create a dummy account in order to raise a case about their hijacked account, as all personal details had been changed.
Users who try to approach EA using its helpdesk chat client are also being prevented from doing so, as their date of birth – one of the authentication methods used by Origin – has been altered.
Rock, Paper, Shotgun reports hackers are unlikely to be able to use the compromised accounts to purchase games because, while Origin does store credit card details, the CSS security code found on most signature strips is not saved.
Moreover, only the final four digits of the card number are displayed, so bank fraud is also unlikely. However, users' full home addresses are on display.
The apparent hacking of Origin accounts comes just months after another cloud gaming platform, Battle.net, suffered a data breach in which the details of numerous users were released online.
An EA spokesperson told Cloud Pro: "Anytime a player has a question about the security of his or her account or personal data, we take it very seriously and take all possible steps to help. For any customer who cannot access their Origin account for any reason, we ask them to please contact Origin Help or EA's customer experience group at help.ea.com.
"The robust security measures in place to protect Origin users accounts are constantly being expanded and upgraded, and we also strongly recommend customers take the protective steps of using strong passwords and changing passwords often," they added.
Stay up to date with the latest news and analysis from the world of cloud computing with our twice-weekly newsletter
Jane McCallion is ITPro's Deputy Editor, primarily covering security, storage and networking for ITPro, CloudPro and ChannelPro.
Jane joined ITPro and CloudPro in July 2012, having previously written freelance for a number of business and finance magazines. She has also covered current affairs, including the student, public sector workers and TUC protests and strikes in central London while studying a Masters in Journalism at Goldsmiths, University of London.
Prior to becoming a journalist, Jane studied Applied Languages at the University of Portsmouth.
Thank you for signing up to Cloud Pro. You will receive a verification email shortly.
There was a problem. Please refresh the page and try again.