HTC launches One smartphone with UltraPixel camera
Firm debuts 4.7in full-HD display with LTE connectivity.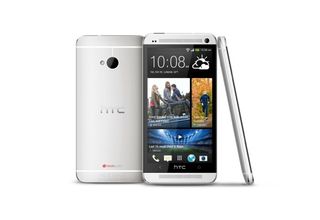 HTC has taken the wraps off its latest flagship Android smartphone ahead of MWC as the ailing Taiwanese manufacturer tries to regain market share and bring a halt to slumping profits.
Key features of the HTC One will include a 4.7in full HD display with 468ppi.The handset will be powered by a Qualcomm 600 Snapdragon processor with a clock-speed of 1.7GHz and 2GB of RAM. There will a choice of either 32GB or 64GB of internal storage and a beefy 2300mAh battery pack.
The device will ship with Android Jelly Bean and other core features include support for NFC, LTE as well as DLNA connectivity.
HTC is debuting a range of key features that it hopes will enable its device to compete with high-profile rivals such as the Apple iPhone 5 and Samsung Galaxy S3.These features include, BlinkFeed, UltraPixel, Zoe and BoomSound technology.
BlinkFeed
HTC BlinkFeed aims to revamp the way the homescreen is used on the Sense interface. This will provide a live stream of information relevant to each user. So, for example, social media, photo and news updates will be pushed through and users will no longer need to open up individual apps.
The system is similar to the approach adopted by the BB10 and Window Phone platforms. The BB software has a constantly changing homescreen that shows the latest apps you were using and integrates messages from all platforms into its BlackBerry Hub. Meanwhile, the Windows Phone OS aims to keep users up-to-date through its constantly refreshing home screen Live Tiles, which can be customised.
Ultrapixels
HTC has gone back to the drawing board in terms of the camera. Instead of packing in as many megapixels as possible into its camera, like Nokia has done with its PureView technology (41-megapixels), the firm has cut back on the pixels.
The HTC One will have a rear-camera with 4-megapixels, which may look like a step backwards, but the firm claims this will allow it to take better pictures.
As smartphone sensors are tiny, and can lead to poor image quality as they struggle to compete for light. Having too many pixels means that images have to be heavily processed and the results can also be noisy. HTC claims that its UltraPixels will gather 300 per cent more light than competing smartphone sensors, and will provide better low-light images.
Meanwhile, the HTC Zoe software will automatically take images and video and set it to music with professional-looking transitions and effects.
BoomSound
Finally, HTC BoomSound will provide front-facing stereo speakers with a dedicated amplifier, and this will be combined with Beats Audio technology which has been a main-stay of HTC devices.
HTC also claims that HDR recording uses dual microphones and audio processing to capture sound "worthy of high-definition video footage". The firm also aims to make phone calls clearer by introducing HTC Sense Voice, which will boost call volume and quality in noisy environments.
Pricing is yet to be announced, but HTC has confirmed the One smartphone will be released in 80 countries in March.
A daily dose of IT news, reviews, features and insights, straight to your inbox!
Khidr Suleman is the Technical Editor at IT Pro, a role he has fulfilled since March 2012. He is responsible for the reviews section on the site - so get in touch if you have a product you think might be of interest to the business world. He also covers the hardware and operating systems beats. Prior to joining IT Pro, Khidr worked as a reporter at Incisive Media. He studied law at the University of Reading and completed a Postgraduate Diploma in Magazine Journalism and Online Writing at PMA Training.
A daily dose of IT news, reviews, features and insights, straight to your inbox!
Thank you for signing up to ITPro. You will receive a verification email shortly.
There was a problem. Please refresh the page and try again.