Upgrade your wireless APs
The latest business-class wireless access points deliver a fast, reliable network connection, plus crucial security and management features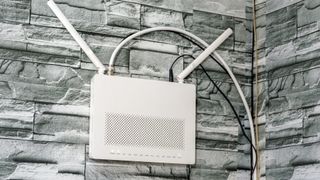 Wireless networking was once seen as a luxury, or even a frippery. That's no longer the case. Many modern businesses run almost exclusively on mobile devices, including not just laptops but smartphones and tablets. SMBs need to consider a wireless-first approach to ensure employees stay connected and productive.
Wireless networking isn't just about mobility, however. It's quicker and cheaper to deploy than traditional wired networks, and it can also be easier to manage, with most APs offering powerful administration interfaces. Another advantage of wireless networking is that it's easy to expand to keep up with your growing business: the latest Wave 2 APs are more than capable of handling the demands of a large userbase.
Finally, wireless gives you options such as guest networks, which add a touch of professionalism to your business while ensuring that visitors can't accidentally gain access to your internal devices and resources.
This month, we put four Wave 2 802.11ac wireless access points from IgniteNet, Linksys, Netgear and Ubiquiti Networks through their paces in the lab to help you make the right buying decision. If you're a DrayTek fan, look out for our review of its new Wave 2 AP next month.
Cloudbusting
If you only need a single access point, you can manage it from its own built-in web interface. But as your network grows, cloud management comes into its own, allowing you to control all your APs from a single console, and keep an eye on wireless network health and usage from anywhere and at any time even if your business is spread out across multiple sites. Once connected to the cloud, an AP's local web interface is largely disabled for added security.
Many APs even support "zero-touch provisioning", which allows you to enter your networking details into the cloud portal and have them automatically picked up by new APs as they come online. Remote offices don't need to do a thing: they can just plug in the registered APs and they will come to life.
Some cloud management services are free but not all of them, so check what's included in the purchase price of the AP. In some cases, for example, cloud services are free for the first two devices, but there's a yearly fee for larger deployments.
Guest informant
As well as being more manageable than domestic wireless gear, business-class APs are also more secure. Almost all models can support multiple SSIDs (network names), making it easy to set up different wireless networks for specific user groups, each SSID having its own security, authentication and access policies.
Visitors, meanwhile, can be placed on a separate guest network, where they're isolated from the main LAN and only get internet access. Layer 2 isolation is a feature that's well worth checking for as this stops users on the same SSID from seeing each other.
Linksys lets you set up a captive portal for secure guest wireless access
Your AP may even be able to automatically direct guests to a captive portal, or "splash page", when they first connect. It's often possible to customise the captive portal, such as by adding your company logo, and you can require users to agree to your acceptable use policy before allowing them onto your network.
We have just one word of advice here: if you're using a passphrase to protect your guest network, consider changing it on a regular basis. If you don't, visitors' devices will cache it and they'll gain instant access on their next visit, without jumping through the proper administrative hoops. Even some enterprises overlook this we recently visited a blue-chip server vendor where our iPad automatically reconnected to its guest wireless network using a cached password stored from a previous visit a year ago.
On my radio
All business APs feature both 2.4GHz and 5GHz radios, so they can support older client devices as well as more up-to-date ones. Modern Wave 2 models also have a feature called MU-MIMO (multi-user multiple input, multiple output), which uses a larger aerial array to increase the number of lanes on your wireless highway. This helps to keep things smooth and speedy when multiple devices are connected at once a scenario that will occur almost all of the time in a typical office. Cheaper MU-MIMO APs support two streams described as a "2x2" arrangement while 4x4 models support twice as many streams to service a larger numbers of users at full speed.
Another bit of jargon you might come across is 802.11ax, also known as Wi-Fi 6. This is the successor to the 802.11ac standard and it promises up to a 40% increase in performance, partly thanks to the introduction of 8x8 MU-MIMO. Don't worry about this for now, though: 802.11ac is still fast enough for almost every need. In time, Wi-Fi 6 will replace it as the universal standard, but we don't see it becoming widespread until next year and right now the few Wi-Fi 6 APs available are very expensive, with prices for some starting at 900.
Power play
All business-grade APs support Power-over-Ethernet (PoE), so a single cable provides both their power and their network connection. Indeed, a regular mains adaptor isn't always provided in the box.
If you don't have the means to drive a PoE device, you can purchase PoE injectors, or mid-spans, for as little as 25 each. For multiple APs, or fast-growing businesses, it makes more sense to invest in a PoE switch, which lets you run multiple PoE devices from a single power supply. Whichever you choose, note that most Wave 2 APs require a PoE+ power source, rather than just plain old PoE: ensure your injectors support the 802.3at standard, which delivers up to 25.5W of power per device.
Now you know the ins and outs of wireless APs, and on the following pages you'll find our detailed reviews of four cloud-managed Wave 2 APs, covering a wide range of deployment scenarios and budgets. It's time to discover the perfect fast, stable, secure and easily managed wireless solution for your business.
Get the ITPro. daily newsletter
Receive our latest news, industry updates, featured resources and more. Sign up today to receive our FREE report on AI cyber crime & security - newly updated for 2023.
Dave is an IT consultant and freelance journalist specialising in hands-on reviews of computer networking products covering all market sectors from small businesses to enterprises. Founder of Binary Testing Ltd – the UK's premier independent network testing laboratory - Dave has over 45 years of experience in the IT industry.
Dave has produced many thousands of in-depth business networking product reviews from his lab which have been reproduced globally. Writing for ITPro and its sister title, PC Pro, he covers all areas of business IT infrastructure, including servers, storage, network security, data protection, cloud, infrastructure and services.