Windows Vista: 100 days later
Having now passed the important 100-day mark since the real launch of Windows Vista, IT PRO looks at whether Microsoft's most significant, and most controversial desktop platform release to date is living up to expectations.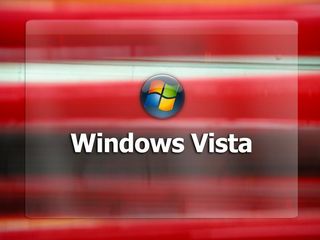 The mass upgrade to Windows Vista hasn't started but Windows licenses are still big business. In the first hundred days Microsoft sold 40 million copies of Windows Vista, which Microsoft chairman Bill Gates claimed at last week's Windows Hardware Engineering Conference (WinHEC) is twice as many copies as Windows XP had sold by the same point. And selling 11 per cent of the notebooks bought in retail stores haven't given Apple enough market share to threaten Windows. "In our first five weeks we matched the entire installed base of any other provider of similar software" Gates said, referring to the 20 million copies sold in that time. According to Roger Kay, an analyst with Endpoint who has looked at the Vista ecosystem for Microsoft, "Windows is 94 per cent of the personal computer installed base".
Microsoft hasn't officially broken out sales between new PCs and upgrades or between consumer and business sales, but Kay reports Steve Ballmer claiming "there was an order of magnitude difference; it's mostly OEM sales, mostly preloaded machines and the amount of boxed copies sold is tiny". Those figures cover PCs shipped rather than purchased, but IDC is predicting a Vista installed base of over 90 million copies of Vista by the end of 2007 and over 150 million by the end of 2008.
Enterprises aren't migrating to Vista in large numbers yet; Intel has stated it's going to wait until Vista SP1 to upgrade its internal IT and that's a common view. Negative coverage of Vista in the press and in blogs may suggest that's based on issues of stability and compatibility, but that doesn't indicate long term problems any more than similarly negative coverage at the launch of Windows XP did. Some enterprises were still running Windows 1995 in 2002, so the migration to Vista may prove to be faster than to XP.
For customers who do switch to Vista, there are fewer issues than with XP; fewer users are calling Microsoft or the OEMs for Vista support compared to the first 90 days of XP and the call volume is decreasing four times faster than it did with Windows XP.
Getting healthier every day
Michael Keigley, a product manager at Microsoft's Windows Client Division claims Vista's reliability is good and getting better. "If you look at crashes as a result of video drivers, today they're already down after 100 days with Vista, compared to XP after five years in the market. A lot of the problems users are experiencing can be related to hardware and there's new telemetry in Vista so that we're able to identify those and with Windows Update we can drive updates into the product almost daily." Microsoft uses the driver quality rating system to show hardware partners which of their devices are causing the most crashes, and the figures are now normalised across the installed base for each hardware manufacturer to make it clearer. Certified drivers that crash a certain percentage more than the average have to be fixed within 90 days and Keigley claims that as fewer and fewer drivers crash, problem drivers that wouldn't have hit the threshold with Windows XP will have to be fixed for Vista.
Beyond simply working under Vista and not crashing, Microsoft is encouraging hardware and software manufacturers to achieve logo certification. There are four times as many certified software applications as for XP at this stage and 70 new applications achieving the Vista logo a month, with 1,400 applications that 'work with' Vista and another 250 that are 'certified for' it. As of April, 600 hardware partners have 9,000 certified devices, compared with just over 5,000 devices certified for XP at the same stage; that includes 800 printers, 80 scanners, 300 monitors but not the 1,600 PC systems that have also been submitted.
Devices are also starting to take advantage of the new hardware support in Vista, although it's still a small proportion of hardware. Only a handful of notebooks, remote controls and digital picture frames sport secondary Sideshow screens to remote Sidebar gadgets so far, for example. Jim Barber, a senior program manager, claims plenty of interest in Windows Rally "There's a lot of momentum: many people are starting to evaluate and some people are starting to ship web services for devices. These are the protocols we believe are going to make network connected devices to easy to use in the future, easy to configure and easy to maintain."
Rallying to consumers
The first Windows Rally devices shown in the WinHEC keynotes were consumer devices; a wireless digital camera and a digital picture frame. The wireless access point and Seagate's prototype Maxtor Shared Storage II NAS shown in the keynote are more suitable for home than enterprise use, but Barber expects the Rally technologies - Link Layer Topology Discovery (LLTD), Windows Connect Now, the Devices Profile for Web Services and Plug and Play Extensions (PnPX) - to find a home in the office. As well as simpler setup and maintenance, Rally offers security, he explained; "you can build devices that have strong cryptographically secure communications channels between that device and the PC". That could be secure printing, or scanning; he demonstrated initiating a scan from an MFP device rather than from the PC, so you can go to the scanner and push the scanned documents to the PC remotely, so you don't have to walk back and forth across the office to load the documents and start the scan, making it easy to leave confidential documents in the scanner when you're done.Security strategy director Jeff Jones claims that Vista is ahead of the curve on security too. "Vista shows an improved situation over its predecessor as well as modern enterprise Linux distributions and the most recent major Mac OS X release. Windows Vista fixes in April had some effect in pushing total vulnerabilities up to seven, with five of them being High severity. Mac OS X, on the other hand, had the worst three-month count for both total and High Severity vulnerabilities.
If Vista is doing better than people expected, have the hardware and software companies been caught flat-footed? Roger Kay thinks in some cases, yes. "You could see stockpiling of memory going on a couple or three months in advance, you could see the vendors betting on memory, thinking Vista was going to take off. But they were hedging their bets, betting on it not being quite as big as it could have been. My sense is that people are playing catchup more now. I think that the ecosystem missed an opportunity and if a lot of partners had been able to step up simultaneously there would have been an impact that wasn't there, because Vista support rather dribbled out."
Get the ITPro. daily newsletter
Receive our latest news, industry updates, featured resources and more. Sign up today to receive our FREE report on AI cyber crime & security - newly updated for 2023.
Mary is a freelance business technology journalist who has written for the likes of ITPro, CIO, ZDNet, TechRepublic, The New Stack, The Register, and many other online titles, as well as national publications like the Guardian and Financial Times. She has also held editor positions at AOL's online technology channel, PC Plus, IT Expert, and Program Now. In her career spanning more than three decades, the Oxford University-educated journalist has seen and covered the development of the technology industry through many of its most significant stages.

Mary has experience in almost all areas of technology but specialises in all things Microsoft and has written two books on Windows 8. She also has extensive expertise in consumer hardware and cloud services - mobile phones to mainframes. Aside from reporting on the latest technology news and trends, and developing whitepapers for a range of industry clients, Mary also writes short technology mysteries and publishes them through Amazon.