Wipro becomes test lab for Wi-Fi Alliance
The Wi-Fi Alliance has granted the company fully-authorised test lab status in a bid to ramp up product certification to meet increasing demand.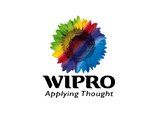 The Wi-Fi Alliance has added Indian offshore outsourcing favourite Wipro Technologies to its ranks of global testing facilities, with the aim of streamlining certification and bringing associated products to market more quickly.
Wipro's lab was previously involved with testing for the Wi-Fi Alliance's pre-certification programme, which involved ensuring products were fully geared up for testing. Today's announcement will see the company extend its work with the industry body to deliver final interoperability testing services for core 802.11 radio standards in addition to ensuring products meet standards in terms of security and power distribution for quality of service purposes.
"We are very pleased to have received full authorization for Wi-Fi certified testing," said Gangadharaiah C P, senior vice president and worldwide head of testing services at Wipro. "India is increasingly becoming a hub for Wi-Fi product development and we have enjoyed success as a pre-certification lab for the Wi-Fi Alliance. We look forward to providing greater support and certification services to current and future Wi-Fi Alliance members."
Demand for Wi-Fi devices is increasing worldwide and India is no exception as recent statistics prove. Indeed, the Wi-Fi market in India is expected to generate more than $744 million by 2012, according to a white paper published by Tonse Telecom and the Wi-Fi Alliance.
"The Wi-Fi market in India has enormous potential and establishing Wipro as a Wi-Fi Alliance Authorised Test Laboratory will be key to supporting that growth," said Karen Hanley, senior director of the Wi-Fi Alliance.
"Wipro is ideally suited both in location and in capability. Having access to testing services in the India region can reduce time to market and cost of development, as these testing facilities will be closer to many of our members' product development activities."
India joins an elite list of 11 other authorized Wi-Fi test labs around the world that have helped certify more than 3,500 products since the birth of the alliance's certification programme in March 2000.
A daily dose of IT news, reviews, features and insights, straight to your inbox!
Maggie has been a journalist since 1999. She started her career as an editorial assistant on then-weekly magazine Computing, before working her way up to senior reporter level. After several years on the magazine, she moved to 'the other side of the fence' to work as a copywriter for a marketing agency, writing case studies and working on ad and website copy for companies such as eBay, Dell, Microsoft and more. In 2006, just weeks before IT Pro was launched, Maggie joined Dennis Publishing as a reporter. Having worked her way up to editor of IT Pro, she was appointed group editor of Cloud Pro and IT Pro in April 2012. She became the editorial director and took responsibility for Channel Pro, in 2016. Her areas of particular interest, aside from cloud, include management and C-level issues, the business value of technology, green and environmental issues and careers to name but a few.
A daily dose of IT news, reviews, features and insights, straight to your inbox!
Thank you for signing up to ITPro. You will receive a verification email shortly.
There was a problem. Please refresh the page and try again.