IDF 2007: Technology Showcase unveils future of computing
The labyrinth of booths at the Intel Developer Forum (IDF) played home to many technology gems.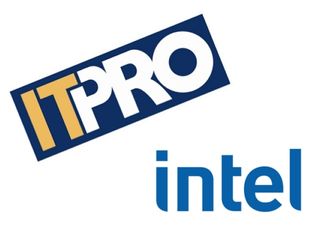 The Intel Developer Forum (IDF) Fall 2007's show floor mixes the old, the new, and the future. Walk from stand to stand and you'll see everything from the complete set of building blocks for a modern PC, to displays that outline the future of the server.
Industry events like IDF bring a host of technologies under one roof, unveiling research projects and demonstrating new ways of working. While hardware remains a key focus for Intel and its partners, there were also some interesting software developments on show.
Intel's research labs presented some of their current projects. Particular highlights included a real time ray traced rendering of Quake 4 maps, showing off just how multicore architectures can add an extra layer of realism to modelling and visualisation tools.
Another team demonstrated how Intel uses FPGA silicon to model next generation processors. The simulated processor can then be used to test instruction sets and explore how commands interact without waiting for real silicon to come off the production line.
It isn't only about hardware, and Intel used IDF to unveil its new Mash Maker Web 2.0 development tool. Unlike other web application development tools, Mash Maker overlays its results on existing web sites, letting you build semantically-driven applications; one demonstration mixed two web sites to show you the leg room on the economy flight you're about to book. Mash Maker applications run inside your browser, and don't need the expense of server deployments.
Future hardware was scattered around the show floor, with a lot of new mobility techniques on display. One advance was a new cooling technique for notebook PCs that uses the back of the screen as a radiator. This keeps your lap cool, but also reduces the size of a laptop's fans, so they don't clog up with dust as easily - as well as keeping PC quieter. If you're happy to keep the same heat and noise level, lid cooling means the same system can support more powerful processors.
Intel's latest integrated graphics hardware boasts video playback capabilities, reducing distracting artefacts. Using standard DVD testing footage, Intel's hardware showed a cleaner image than the competition, and even managed to produce better images than a dedicated DVD player. Intel will shortly be shipping new graphics drivers that should give its latest 965 chipset four times the performance of the previous generation, the 945.
Wireless efficiency was a common theme, and Intel Research is working on tools to save power. Current systems only power down a small proportion of the radio hardware when no traffic is flowing; the new systems use signalling techniques to control how and when the radio is powered down, saving power when transmission isn't required. Another approach saves power by powering down to buffer bursty data and waking up to send a single block of data instead of turning the radio on and off repeatedly.
Future server technologies also got a look in, with an Eco Zone showing how new features can lead to greener data centres. There's a lot of focus on the use of DC power supplies to make servers more efficient - and to keep data centre costs down. Other server features included new networking technologies to help improve data throughput while keeping power low, alongside a new generation of PCIe cards for high speed data transfers.
Intel isn't the only company using the showcase. While some exhibitors used the Technology Showcase to demonstrate current products, others showed off their future directions. Application server vendor BEA showed a Java virtual machine tailored to work with VMware's virtualisation tools. With no client operating system, virtual images are much smaller, more than doubling server capacity - while making it easy to transfer application appliances from one virtual server to another.
Get the ITPro. daily newsletter
Receive our latest news, industry updates, featured resources and more. Sign up today to receive our FREE report on AI cyber crime & security - newly updated for 2023.