Apple cashes in on chips with PA Semi buy
The hardware and software giant has raised speculation about its relationship with chipmaker Intel after buying a US semiconductor company for a reported $278 million in cash.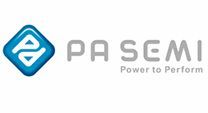 Apple has acquired a chip designer called PA Semi, raising questions over its allegiance to chipmaking giant, Intel.
The company reportedly paid $278 million (140.5 million) in cash yesterday for the 'fabless' semiconductor company - so-called because it does not manufacture its own silicon wafers.
Steve Dowling, Apple's corporate public relations director, would not confirm the reports outright. "Apple buys smaller technology companies from time to time and does not generally comment on the purpose of their acquisition," he told IT PRO.
PA Semi designs processors based on the Power architecture that Apple used in its computers before its high-profile move to Intel's x86 chips just two years ago.
At the time, Apple said heat dissipation and power issues were key reasons for the switch, although its OS runs as a 'universal binary' on both Power and x86 platforms today.
But the fact that PA Semi licences the Power instruction set from IBM - meaning its chips are compatible with the Mac OS - and it only last year launched a 64-bit, dual-core "PWRficient" chip that it claims is capable of delivering three to four times the performance of existing chips for the same energy consumption, raises questions about Apple's chipset strategy going forward.
But PA Semi has said its PWRficient processor is designed for use in embedded systems including networking and storage devices or telecommunications infrastructure.
PA Semi is a five-year-old California-based company with about 150 employees and backing from Bessemer Venture Partners, among a number of US investors. It was founded by DEC veteran, Dan Dobberpuhl among others, who was a lead developer of the T11 design used in Alpha-based systems.
A daily dose of IT news, reviews, features and insights, straight to your inbox!
A daily dose of IT news, reviews, features and insights, straight to your inbox!
Thank you for signing up to ITPro. You will receive a verification email shortly.
There was a problem. Please refresh the page and try again.