Cheap laptops boost PC shipments
IDC has said that enthusiasm for low-cost laptops, such as the Asus Eee PC, will boost worldwide computer sales.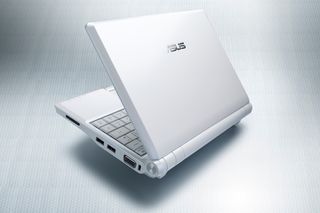 A leading analyst has raised its projection for worldwide PC shipments in 2008 as a result of the burgeoning popularity of low-cost laptops.
IDC says that worldwide PC shipments will grow by 15.2 per cent in 2008, with unit sales of 310 million PCs.
That's an increase on IDC's earlier projection of 12.8 per cent growth, which was made only three months ago.
The analyst said the increase is partly due to the fact that it's now including low-cost designs such as the Eee PC and Intel's Classmate PC as full PCs, whereas before they had been excluded "due to use of non-traditional PC designs, including the use of embedded or custom operating systems, reduced processing power and storage, and questions about actual production volumes versus declared targets."
In fact, IDC said the low-budget portables are now the driving force in the PC market. "Even as the PC market grapples with slower growth in more developed markets, adoption cycles for new operating systems, processors, and other components, and convergence of media and devices, the success of portable PCs continues to drive the market," claimed Loren Loverde, director of IDC's worldwide quarterly PC tracker.
"Despite recent economic pressure, the consistent gains fueled by portable adoption, falling prices, and new users - particularly in emerging regions - will continue to drive growth during the forecast."
Indeed, the latest IDC figures indicate the Asia has overtaken the US as the largest PC market in the world.
A daily dose of IT news, reviews, features and insights, straight to your inbox!
Barry Collins is an experienced IT journalist who specialises in Windows, Mac, broadband and more. He's a former editor of PC Pro magazine, and has contributed to many national newspapers, magazines and websites in a career that has spanned over 20 years.
Today, he's a contributor to Forbes.com, a columnist for PC Pro and ComputerActive, and is the co-editor of BigTechQuestion.com, a site dedicated to helping solve people's tech problems. You may have seen Barry as a tech pundit on television and radio, including BBC Newsnight, the Chris Evans Show and ITN News at Ten.
You can follow Barry on Twitter at @BazzaCollins, or email him at barry@mediabc.co.uk
A daily dose of IT news, reviews, features and insights, straight to your inbox!
Thank you for signing up to ITPro. You will receive a verification email shortly.
There was a problem. Please refresh the page and try again.