Banks make online banking BlackBerry-friendly
Major banks add Monilink's third-party BlackBerry access service to their online banking sites.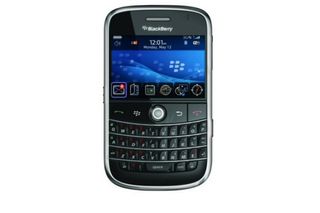 A host of high street online banking services are now accessible via the humble BlackBerry, a move sparked by the growing popularity of RIM's mobile email gadget.
Third party online banking access provider Monilink will provide a BlackBerry gateway for online banking services from HSBC, NatWest, Royal Bank of Scotland, First Direct, Alliance & Leicester, and Ulster Bank.
"The BlackBerry is often cited as the handset of choice for the world's business people and busy consumers," said Alastair Lukies, chief executive of Monitise, which operates Monilink.
"Bringing mobile banking and payments to the device cements BlackBerry's position as a leader and creates a business critical' combination of services which will help improve the productivity and efficient working of many people."
Many banking customers can already access online banking services with a smartphone, such as Apple's iPhone. The Monilink service provides options such as balance inquiries, funds transfers and mini-statements via The BlackBerry's notoriously awkward default browser.
"The extension of the [Monilink] service to BlackBerry devices will enable even more of our customers to monitor their cash flow whilst on the move anywhere in the world," said Ian Tandy, director of e-commerce at Alliance & Leicester.
A daily dose of IT news, reviews, features and insights, straight to your inbox!
A daily dose of IT news, reviews, features and insights, straight to your inbox!
Thank you for signing up to ITPro. You will receive a verification email shortly.
There was a problem. Please refresh the page and try again.