British Library archives 200 years worth of newspapers
Now you can get a feel of what life was like in the past thanks to the digital archiving of over 49 publications spanning 200 years by the British Library.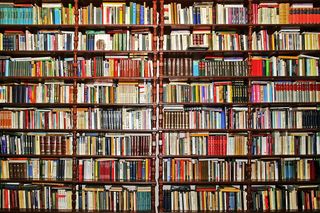 The British Library, has put much of its history literary collection online.
In partnership with Joint Information Systems Committee (JISC) and Gale, part of Cengage Learning, the British Library has digitised more than two million pages of newspapers dating back as early as 1800 for its new online service.
Comprised of 49 British national and regional titles, the service - accessed here - allows readers to peruse articles covering everything from the Battle of Trafalgar, to the gruesome Whitechapel murders.
Users can scan through historical newspapers such as the Daily News, Manchester Times, Western Mail, Northern Echo, Glasgow Herald and the Penny Illustrated.
Unfortunately, the service itself is not free. At present, the fee starts at 6.99 for a six-hour pass and 100 downloads. The slightly more expensive option at 9.99 grants you a week-long pass, as well as 100 downloads.
By embracing online technology users across Britain and the globe will be able to access the archives held at the British Museums two facilities, located in London and Yorkshire.
"There's a huge appetite for wider online access to this kind of resource, which is already well-used by Readers at the British Library and by people in Higher and Further Education," said the British Library's head of product development, in a statement.
"The new pay-as-you-go service will enable users across the UK who don't wish to travel to our Reading Rooms in London or Yorkshire to delve into this unrivalled online resource."
Alastair Dunning, digitisation programme manager at JISC added: "This is one of many JISC-funded projects which will open up valuable slices of history to new audiences using online channels. The British Library site means genealogists, academics and the public alike now have easy access to a realm of fascinating information - which is core to our ethos of backing innovative uses of technology."
A daily dose of IT news, reviews, features and insights, straight to your inbox!
A daily dose of IT news, reviews, features and insights, straight to your inbox!
Thank you for signing up to ITPro. You will receive a verification email shortly.
There was a problem. Please refresh the page and try again.