Illegal file sharing down as streaming services take over
The nature of piracy could be changing as users look to stream music rather than download files.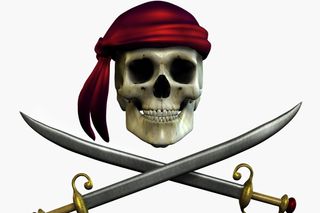 The whole nature of digital piracy in Britain could be changing, as music listeners are beginning to choose streaming services over illegal file sharing.
According to a Music Ally survey, the percentage of users file-sharing music tracks stands at 17 per cent, down some 22 per cent since December 2007.
There were also only two illegal music tracks to every one legal track in January 2009, a big difference to 2007 when the ratio was four to one.
Many users are looking to streaming services instead. Nearly two out of 10 music listeners use streaming services like Spotify, YouTube and Last.fm every day.
This shoots up to 31 per cent for teenagers aged 14-18, with 65 per cent streaming music every month.
By the time Digital Britain anti-piracy measures have been implemented, the nature of the threat could have changed significantly, it was claimed.
"File sharing is a moving target, so industry and government policies need to recognise this," said chief executive of Music Ally Paul Brindley in a statement.
"It's already being somewhat displaced by other means of accessing music for free. Some are licensed, many are not licensed and some involve a bit of both."
In separate news, Stephen Fry launched an attack on the music and movie industries at an event in London, according to the BBC, criticising the way that illegal downloaders were labelled as "criminals".
One of the most well-known sources for file sharing, the Pirate Bay, was recently sold off for $7.8 million, while its founders lost an appeal after being sentenced to jail.
Fry said that Pirate Bay had been unjustly pursued, and that the reputation of the founders had been 'smeared'.
A daily dose of IT news, reviews, features and insights, straight to your inbox!
A daily dose of IT news, reviews, features and insights, straight to your inbox!
Thank you for signing up to ITPro. You will receive a verification email shortly.
There was a problem. Please refresh the page and try again.