Are virtualisation and cloud computing hurting hardware sales?
Will consolidating trends like virtualisation and cloud computing lead to further falls in server and storage sales?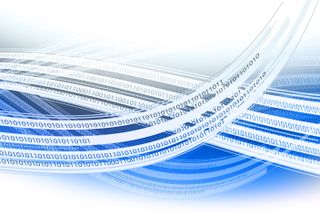 Virtualisation and cloud computing are key aspects of the storage, server and networking industries today.
Many companies are now providing technology to enable a virtualised environment or encouraging people to move into a cloud, pushing the energy as well as hardware savings.
For a business this can be great. The less hardware you need the lower the cost, be it power and cooling, the staff to manage it or the initial outlay to buy a product.
But for the vendors both big and small this will also mean less hardware is being purchased.
On balance, are consolidating technologies such as virtualisation and cloud computing a positive step for vendors - or is it threatening the hardware manufacturing industry?
Hardware sales in decline
Regularly released reports from analyst firms have shown a decline in the purchasing of hardware - mostly in reference to the recession.
A report this month by Gartner predicted that IT spending as a whole would drop by six per cent with hardware faring the worst with a predicted drop of 16.3 per cent, compared to software's drop of 1.6 per cent.
Reports in May and June by the likes of Gartner and IDC have shown server sales falling by 24 per cent, the worst decline since records began.
While hardware sales are slipping, it's been a different story for virtualisation. A Gartner report this spring predicted massive revenue rises of 55 per cent for virtualisation software during 2009.
Is virtualisation hitting hardware?
Hardware sales are slipping, as virtualisation gains - it may seem easy maths to some.
But Rene Millman, an analyst from Gartner, doesn't think it's so simple. "I don't think it is a causal link but it is a contributing factor, along with the recession," he says. "There is going to be some effect because of virtualisation pushing up utilisation and the trend over the last few years of server consolidation."
"However, although it has had an effect it won't crash and sales will pick up again," he adds.
Charles Ferland, vice president of BLADE Network Technologies in Europe, admits his firm has seen a fall in hardware sales due to virtualisation, but thinks the market makes up for it elsewhere.
"Despite this reduction in hardware requirements, datacentre customers are purchasing more powerful processors with large memory configurations, in order to handle the large number of virtual machines on each physical server," he explains.
"Therefore, despite less hardware requirements, for customers using virtualised environments, it is necessary to buy bigger, better and more powerful processing technology," he adds.
So virtualisation is clearly affecting hardware sales, but it seems to be a change vendors and the rest of the industry simply need to adapt to.
A daily dose of IT news, reviews, features and insights, straight to your inbox!
A daily dose of IT news, reviews, features and insights, straight to your inbox!
Thank you for signing up to ITPro. You will receive a verification email shortly.
There was a problem. Please refresh the page and try again.